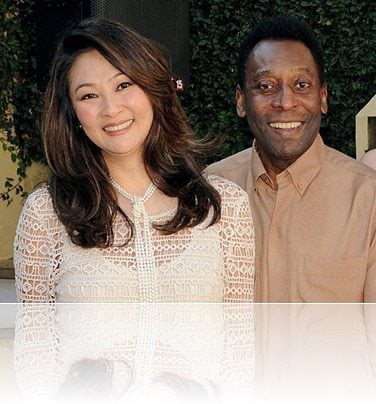 Pin
Yesterday CNN mistakenly reported Brazilian Soccer Legend Pele has died, luckily it was a mistake and Pele is safe and pretty much alive. Certainly a news as that one must have taken many by surprise and shock, Can you imagine Pele's daughters and sons? and his girlfriend? Do you know who is Pele's girlfriend? Her name is Marcia Aoki, and it about this fab soccer wag that we are going to talk to you about.
73-year-old Pele born Edson Arantes do Nascimiento in Tres Coracoes, Brazil has a interesting dating profile; his first wife is Rosemeri de Reis Cholbi, Pele was 26 when they got married on February, 1st, 1966.
Rosemeri and Pele had three children together, Kelly Cristina born on January 13,  1967, Kelly is now married to Dr. Arthur DeLuca, and Jennifer (b. 1978), and their son Edson aka "Edinho" the 45-year-old retired goalkeeper born on August 27,  1970). The couple divorced in 1982.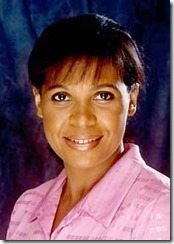 Pin
While he was married to Rosemeri, it was reported he had fathered a child with his maid Anizia Machado, the child Sandra Macedo was never acknowledge by the soccer player, even after she passed away in 2006 of cancer at 42.
Pele also fathered another daughter with journalist Lenita Kurtz  who gave birth to their daughter Flavia, unlike Sandra she was acknowledged by Pele as his child.
Pele's relationship with t.v presenter and singer Xuxa gained notoriety all over Brazil, they dated from 1981 to 1986, as we all know Xuxa also dated another Brazilian athlete, the incredible racing driver Ayrton Senna.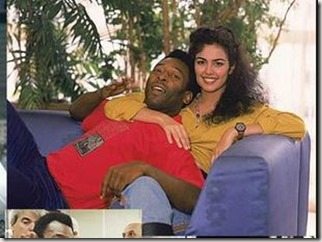 Pin
After his split from Xuxa, Pele dated Flavia Cavalcanti, Former Miss Brazil 1989.
Pele's second wife is íria Lemos Seixas, the gospel singer and psychologist who became his wife in April, 1996, they welcomed their twins Celeste and Joshua on September 28, 1996.  Pele and Assimira split up in 2008.
And finally we came to our girl Marcia Aoki, the woman with whom Pele has been sharing his life with..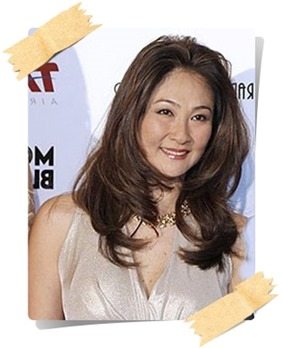 Pin
50-year-old Marcia Cibele Aoki, from Sao Paulo, Brazil she is a business woman who specializes in International Marketing, is now the owner of an import and export business of catering equipment; who has been dating Pele since 2011, they met in 1980 in New York.
They met 2008 the met again in the elevator of the building where they lived, like Pele, Marcia was going thru a divorce.
Marcia is from a Japanese background, one of the children Paul a pediatrician and Isaura Aoki had, her other siblings are Carlos and Cristina, Marcia and her family lived in Penápolis, Sao Paulo.