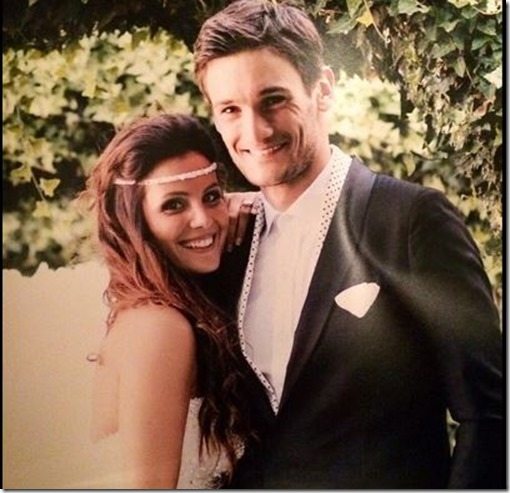 Pin
Meet lovely French Marine Lloris, she is the wife of 27-year-old Hugo Lloris who is Tottenham's goalkeeper. Her man previously played for Lyon and is the captain of the French national team.
The lovely couple were in a long term relationship and met during their school days. They got married two years ago, on the 6th of July 2012.
They tied the knot in Nice in front of the mayor, Christian Estrosi, who tweeted:
J'ai célébré un mariage avec un marié pas comme les autres: Hugo Lloris, gardien de l'équipe de france de football #Nice06

(I celebrated a wedding with a groom like no other: Hugo Lloris, goalkeeper of France Football # Nice06)
The wedding was officiated by Deputy Mayor of Nice Christian Estrosi. They were surrounded only by their families.
They have a daughter named Anna Rose who was born on the 23rd of September 2010. Marine and Hugo welcomed a new addition to the family earlier this years with the birth of second daughter Giuliana.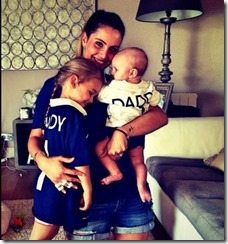 Pin
Beautiful Marine –who is is originally from Cagnes and met her hubby on a school bench –has  a tattoo of her hubby's initials which she showed off via her twitter page on March 10th before the Liverpool-Spurs game and simply cheered him on with 'Go my love' After all the couple hails from the city of love, so we can expect them to be very romantic!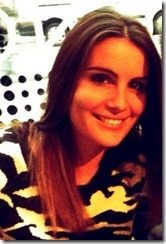 Pin
She has a younger sister, to whom she is very close to. Since becoming Ms. Lloris she has dedicated herself to being a full time mommy and to do what Wags do best, shopping, supporting her man, and make sure to have a good time when in Monaco with her sister.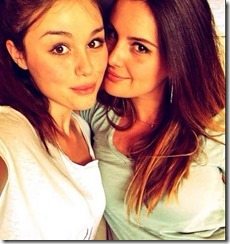 Pin
Her man is described as an excellent all-round 'keeper who is as decisive coming out to claim the ball as he is in one-on-on-ones with on-rushing strikers, Lloris subsequently found himself the subject of interest from major European clubs, including AC Milan and Tottenham Hotspur. He was spotted while performing at a local community centre by former France goalkeeper Dominique Baratelli, Hugo Lloris was invited to join Nice's youth academy at the tender age of ten.
After a disappointing 2010 FIFA World Cup for her hubby we are all waiting to see how will the goal-stopper do.
You can find Marine on Twitter here.