Destiny Jones
Meet the lovely and incredible Destiny Jones, this pretty gal is the girlfriend of NFL player Amari Cooper, the young wide receiver for the Dallas Cowboys. Prior to his NFL selection in 2015, Cooper played college football with the Alabama Crimson Tide football team at the University of Alabama.
6'1′ Amari was born on June 17, 1994 graduated from Miami Northwestern High School, he committed to play at the University of Alabama in September, 2011.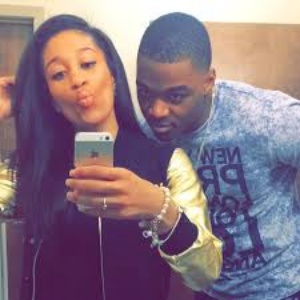 Amari Coopforgoesrgo his senior year and opted to enter the draft instead. The OaklaRaidersers selected him in the first round, with the 4th overall selection in the 2015 NFL Draft; he made his debut with the Raiders on September 13, 2,015 against the Baltimore Ravens.
Unfortunately, there is not much out there about Amari Cooper's girl Destiny.
Ms. Destiny Jones former Stingettes at Alabama State University who dance for ten years & even won top national competitions; before college she attended a HBCU school.
Destiny is a psychiatrist student at ASU. She will be graduating in 2018. She was with Amari and his family when the Raiders selected him.