Monique Brown
Monique Brown is the second and current wife of NFL Hall of Famer, Jim Brown –who is recently making headlines after showing major support to President Trump.
Monique's husband is considered to be one of the greatest athletes of all time. Born February 17, 1936; the Georgia native was an All-American in lacrosse during his time at Syracuse.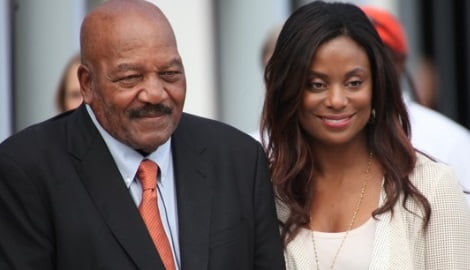 He later starred for the Cleveland Browns from 1957 to 1965 –becoming a 9-time Pro Bowl selection and leading the NFL in rushing 8 times.
From the football field to the big screen to being a voice for the culture as a civil rights activist, Brown has a legacy like none other. Following his retirement in 1966; he appeared in a number of films, including 1988's I'm Gonna Git You Sucka and 1999's Any Given Sunday.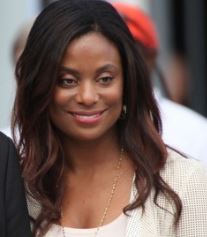 As for his personal life, Brown tied the knot to lovely wife Monique in 1997. He was previously married to Sue Brown with whom he welcomed three childre, including twins, Kevin and Kim.
Brown and second wife Monique are also proud parent of one son. However the couple who is still together has faced their fair share of drama in the past. Two years after their nuptials, Monique falsely accused her husband of battery. She told jurors back in 1999 that she lied to detectives when she first complained that her football star husband had beaten her and threatened to "snap" her neck.
Monique explained at the time that she was angry at Brown because she believed he was cheating on her and called 911 to stop him from seeing his mistress.
According to her IMDb page, the lovely Monique Brown is an actress and producer. Her work includes participation in productions including Decisión final (2014), Man, Moment, Machine (2005) and Survival Arts (1993).
Monique began her career as a runway model and is now also involved in charity. Monique touches young women and tries to build up their self-esteem in the AMER-I-CAN Program.