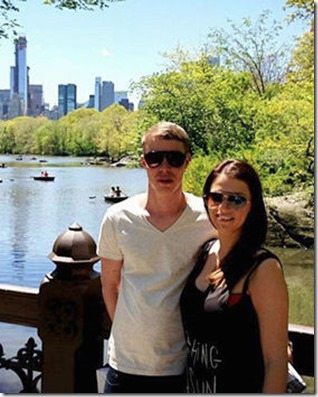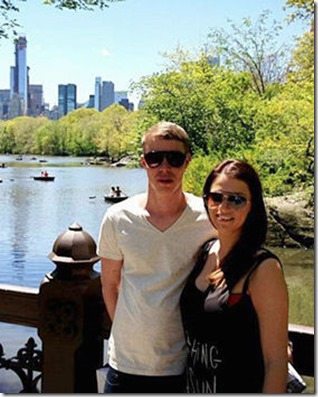 Celebrity Big Brother star Natasha is certainly starting anew. Filing for divorce from hubby Rhodri seamed about right after the nine-year affair she and brother-in-law Ryan Giggs starred in. Now a days she goes by Natasha Lever (formerly Giggs) and is not only with a new man but also on the verge of giving birth. She is already a mom of two with her estranged hubby.
It was two years ago when it emerged that she had been secretly bedding Manchester United ace Ryan Giggs, for eight years or so. Their sordid romps drove a wedge between multi-millionaire Ryan, 39, and his brother. Even thought when reports indicated the couple was trying to patch things up, she filed for divorce last April. The mum of two had earlier claimed she didn"t want a divorce from Rhodri. But after media reports that delivery driver hubby Rhodri slept with Danielle Healy, 24, at a house party, Natasha was more than pleased. Two of a kind?
Natasha tied the knot with Rhodri in Las Vegas in June 2010. – with him completely unaware that she had been sleeping with his brother. She carried on her illicit affair with Ryan, until the following year when she discovered he had also enjoyed a six-month fling with model Imogen Thomas, 30.
Cheated by borth borthers! What are the odd of that, let's hope is not the same sotry with new man, Mike Smith. According to an article in the dailystar, one of Natasha's friends said of them
"Nat and Mike have really hit it off since they hooked up and she's been telling people she's really in love with him.
She's been posting pictures of her far-along bump on her Facebook and Twitter accounts.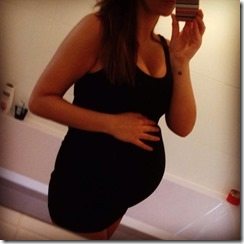 Even her new guy, Mike has been sharing snaps of the couples' soon to be first child together, he recently posted the picture below, captioned "My lady and the lump"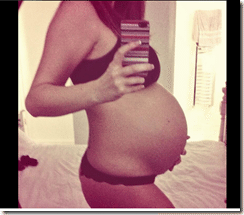 She is expecting a baby-boy. The 31-year-old Manchester brunette has certainly had a troubled personal life exposed to the media. About her affair she said
I learnt to live with the lies. I got very good at lying. I learned to live with the guilt. I kind of led a double life. It became easy to switch off.
You can find the former WAG on Facebook here and on Twitter here. Congrats! Want to give her some name ideas?