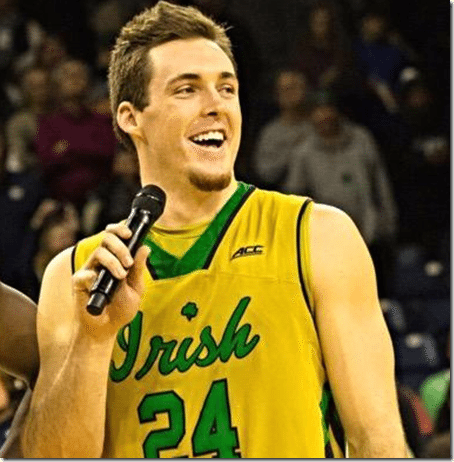 In case you missed it Notre Dame outscored Wichita State 81-70 victory Thursday night in the Midwest Region semifinal to advance to the Elite Eight for the first time in 36 years! That wouldn't be possible if it wasn't for player Pat Connaughton who added 16 points and 10 rebounds for Notre Dame.
What's not to love about the 22-year-old senior, head Coach Mike Brey said this about him "The thing about Pat is, everyone told him leading up the baseball draft, do not say you're coming back to play basketball, it will hurt your draft status. And his dad and him say we're not going to 'B.S.' about that. We're coming back, we're going to finish this thing, Pat loves to play basketball, and he's intrigued about what the NBA thinks about him"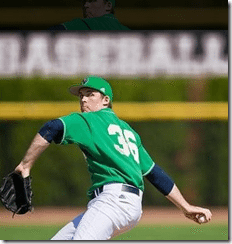 That's right Pat is in love with two sports– baseball and basketball. He was picked in the 4th round draft by the Baltimore Orioles, but he says he had unfinished business to tend to at Notre Dame.
He already made history yesterday by advancing to the elite 8, tBut hat last happened since the team was coached under Digger Phelps in 1979.
But Connaughton  who is very close to  his mother and father is a very grounded young man; he is all about family, his nieces and he even has a grandson!
Pat is certainly a good looking young fella with a ton of money for anybody his age, that makes him very attractive to the ladies of course but he seems to enjoy only their friendships for the moment.
Everyone who knows him says he is just wired differently, does that mean not having a girl? Perhaps with the way he is, always thinking on the future, Pat is just not down for the love game as of right now.
You can find him on Instagram here.