Meet British gal Philippa "Pippa" Okoye, the wife of 49ers practice squad player Lawrence Okoye. Philippa is making major headlines, after revealing she worked in a real-life "Wolf of Wall Street'' office where co-workers sexually harassed her and openly mocked her marriage to a black man, the NY Post reports.
She and her man, 23-year-old Brit track and field athlete and current defensive end for the San Francisco 49ers, tied the knot last year.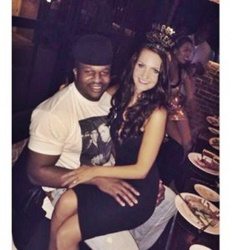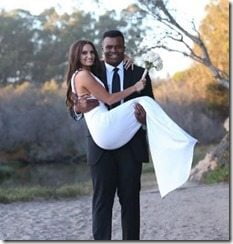 They currently reside in California and she used to work for an investment firm, deVere Group where co-workers used to say comments like: 'I think it's disgusting when white women go out with black guys'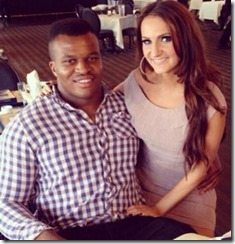 To make matters worse, once pretty Philippa complained about the 'Wolf of Wall Street'-style racist and sexist treatment at the firm, she claims she was fired.
Now the 27-year-old Philippa is spilling the beans about what really goes on in the office, saying drug and alcohol abuse are rampant and sexual harassment and the paying for strippers and prostitutes is common in the workplace.
She is suing deVere Group in federal court, claiming she was demoted and then fired from her job as a senior investment adviser she complained about being repeatedly harassed over her interracial relationship.
Mrs Okoye accuses directly her former boss Benjamin Alderson, to have led much of the harassment.
Her Twitter and Instagram account are private.