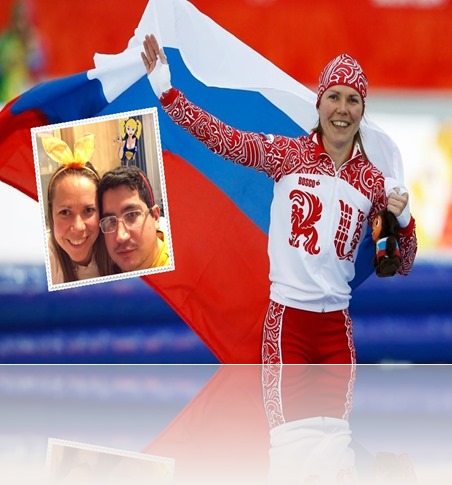 Pin
Meet Olga Graf, she is utterly speed skater from Russian who recently won a silver medal at the 2013 Sochi Winter Olympics, where she nearly has  a wardrobe malfunction after she  unzipped her suit, just in time to remember that she was wearing nothing underneath, that was a close one,
I bet her beloved husband Rustam Madaminov was relief no exposure happened!!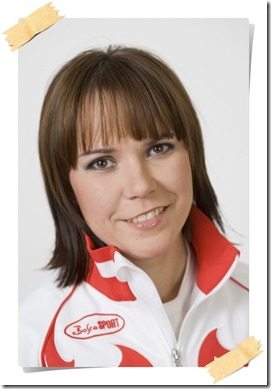 Pin
30-year-old Olga Graf was born on July 13, 1983 in Omsk, Russia, Olga was 12 took speed skating in 1995, speed skating was not her first sports of choice, as a matter of fact it was just by chance that she got involve with it, Graf was really learning karate and wushu but her coach suggested skating, there was no turning back to karate after that. She currently trains with coaches Valentina Fortunyak; Vladimir Rubin; Maurizio Marchetto.
Olga attended at  the Siberian State University of Physical Education and Sport, in Omsk, Russia. She speaks German and English fluently,  German F1 racer Michael Schumacher and tennis stars Serena and sister Venus Williams are her heroes for Olga Graf.
If you are wondering if this beautiful woman has a boyfriend, we can tell you that Olga Graf is Rustam Madaminov. Sadly we couldn't find much information about Rustam, that they dated for almost three years before getting married last April.
Olga and her hubby Rustam reside in Kolomna, Russia.