Meet this pretty gal, a NASCAR WAG you don't want to miss, Samantha Sarcinella is the super wife of NASCAR driver Kyle  we are about to tell you everything we know about Jessica and show you tons of her photos in the gallery below.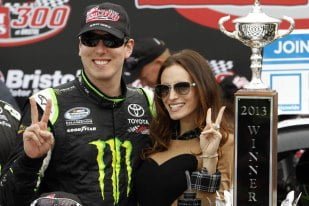 27-year-old Kyle Busch is happily married to his beautiful wife Samantha Sarcinella, she is the girl next door that every guys want to have as a neighbor, or the pretty girl behind the counter at Starbucks that you don't mind buying one coffee from everyday even if you hate coffee.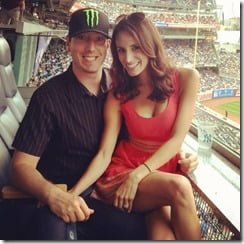 Mrs. Busch is for sure an outstanding girl, with the mist beautiful face and gorgeous body, this 26-year-old graduated with a degree in Psychology from Purdue College and last time I check she was also  working on a master's degree in organizational psychology through Austin Peay State University.
Samantha Sarcinella comes from an Italian descendant family, but she was actually born in in St. John, Indiana to 53-year-old Donell  and 52-year-old Steven, Samantha has a younger brother Steven. At High school Samantha a fitness enthusiastic worked at her school's health club.
Sam and Kyle met in the summer of 2008; they kept a long distance relationship until she graduated from college and moved to North Carolina, they got engaged in February, 2010, got married 10 months later on December 31, 2010 in Chicago, but everybody could see their special day on March, 2011 when it aired on a reality show for Style Network. Samantha designs clothes of the KBF short for the Kyle Busch Foundation.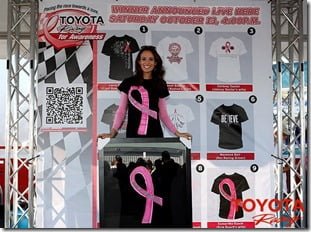 Check Kyle Busch's wife Samantha Busch on Facebook here, Twitter here and don't miss her pics below.