Curt Schilling's Wife is Shonda Schilling!
Meet Shonda Schilling, she is the beloved, talented and very beautiful wife of Curt Schilling, the MLB pitcher who played with the Philadelphia Phillies, Arizona Diamondbacks, Houston Astros and wit the Boston Red Sox until his retirement. Shonda who already fought  her battle against cancer is supporting her husband  with his personal battle with cancer.
47-year-old Curt Schilling  released an statement today, after being diagnosed with cancer.
"I've always believed life is about embracing the gifts and rising up to meet the challenges. We've been presented with another challenge, as I've recently been diagnosed with cancer. Shonda and I want to send a sincere thank you and our appreciation to those who have called and sent prayers, and we ask that if you are so inclined, to keep the Schilling family in your prayers.

My father left me with a saying that I've carried my entire life and tried to pass on to our kids: 'tough times don't last, tough people do.' Over the years in Boston, the kids at the Dana-Farber Cancer Institute have shown us what that means.

With my incredibly talented medical team I'm ready to try and win another big game. I've been so very blessed and I feel grateful for what God has allowed my family to have and experience, and I'll embrace this fight just like the rest of them, with resolute faith and head on.

Thank you,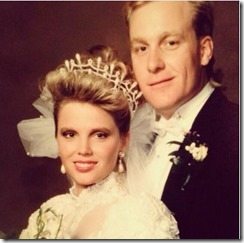 Curt Schilling has been happily married to his gorgeous wife for almost 24 glorious years, they got married in 1992 and have been blessed with four amazing children.
Shonda Schilling gave birth to her son Gehrig on May 27, 1995; then on May 22, 1997 Gabriela was born; Grant was born with Aspergers Syndrome on October 13, 1999 and Garrison came on June 27, 2002. She was born Shonda Michelle Brewer in Dundalk, Maryland on November 23, 1967, to Donald Brewer and Patsy Blackburn Brewer.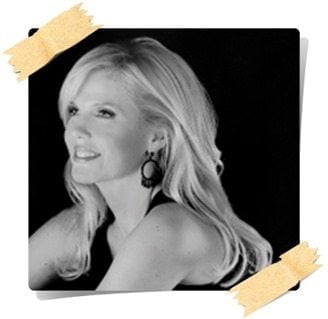 Mrs. Schilling attended at Dundalk High School and holds a major in journalism from Towson State College, after she graduated Shonda worked in Baltimore for Home Team Sports' television production department.
During the World Series in 2001 where her husband was named MVP and the Diamonbacks won the World Series,  it was revealed that Shonda Schilling had been diagnosed with Stage 2 malignant melanoma in February, 2001. She was left with 25 scars on her back, arms, chest and legs after she underwent thru five difficult surgeries.
Shonda was not shy about her condition, she even invited GMA inside the operation room in 2005 for her fifth and last surgery, her story was inside the pages of Family Circle magazine, People, Good Housekeeping, Glamour and Pregnancy.
She created the Shade Foundation of America in 2002, her strength and determination were awarded by the American Academy of Dermatology  who named Shonda their Melanoma Monday National Spokeswoman. Because of Grant's struggle with Asperger syndrome Shonda Schilling has partnered with The Aspergers Association of New England (AANE).
She opened up about her family's life with Asperger syndrome on her book "The Best Kind of Different: Our Family's Journey with Asperger's Syndrome" published in March, 2011.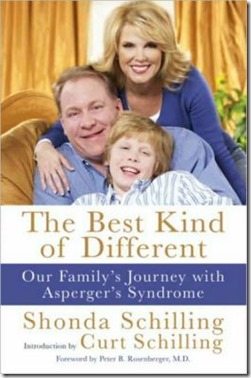 You can Follow Curt Schilling's wife Shonda Schilling on Twitter here and find her on Facebook here