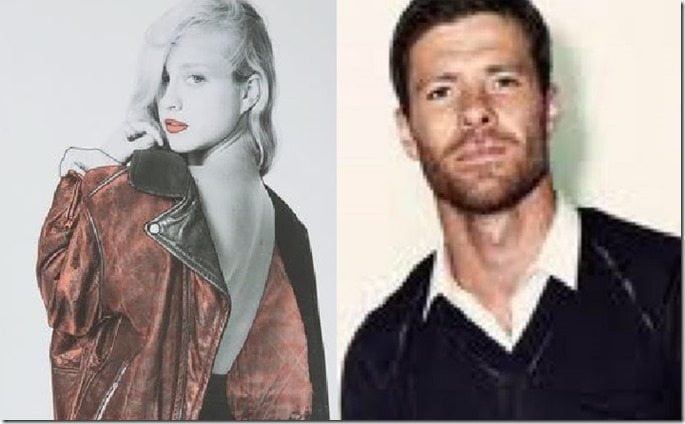 Meet Lourdes Hernandez, who is according to recent reports, footballer Xabi Alonso's mistress!!! Lourdes is not entirely unknown, as a matter of fact she has her own Wikipedia page, over 200k likes on Facebook and over 11k follower on Twitter plus she is quite popular in her native country of Spain…and some other places.
Hernandez who is a singer, is better known by her stage name Russian Red; the 29-year-old writes and sings all of her compositions in English—states that she sings in that language instinctively because she has always listened to music in that language.
Having only signed a new two-year extension with Real Madrid earlier this year, many fans were shocked to see Xabi Alonso leave the Bernabeu to join Bundesliga champions Bayern Munich this summer.
However, his sudden decision to split the Spanish capital came after his wife caught on to an alleged affair between the player and the singer, according to 101 Great Goals.
Reports indicate Nagore Aramburu –Xabi's wife of five years –gave him an ultimatum which resulted in his decision to leave Madrid with his wife and start a new life in Germany.
Russian Red penned a song named 'Xabier' on her most recent album but she has denied the song is about the Bayern Munich star. So what else do we know about her?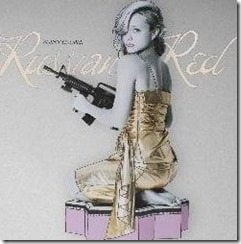 The folk and indie singer-songwriter chose her stage name after a lipstick that Hernández herself usually wears.She has been singing her whole life but after a video of her went viral on her MySpace page in 2008 she decided to go all out.
She recorded a demo with a musician by the name of Brian Hunt, the demo soon reached more than 70,000 visits.
Her website bio reads: During the last few years Russian Red has become one of the most renowned artists in the Spanish music scene. Russian Red's singer, Lourdes Hernández, has an exceptional voice and an innate ability to communicate and captivate a variety of audiences. She broke through the music scene in 2008 and became THE indie phenomenon with her debut album I Love Your Glasses  (achieving a Gold record in Spain) and soon began performing on the main Spanish stages and reaching audiences in the USA, Mexico, Colombia, Venezuela, Argentina, Costa Rica, Germany, Holland, Belgium, etc.
Her music has been included as part of commercials, TV series and movie soundtracks. She received a Goya Award nomination in the category of "Best Original Song" for her track in the film Habitación en Roma (2010) by Julio Medem and sung Disney Pixar´s Brave (2012) main sound track, among others.
Following Fuerteventura's great success, Lourdes moved to California to record the songs for her upcoming album. After several months working at the studio, Russian Red's brand new album, titled Agent Cooper, was released on February 25th 2014.
See more of her videos below, you can also find her on Twitter here.
What do you think of the alleged affair between her and Xabi?