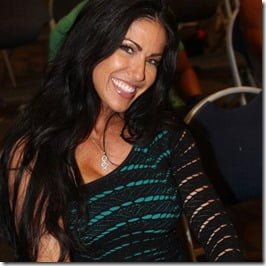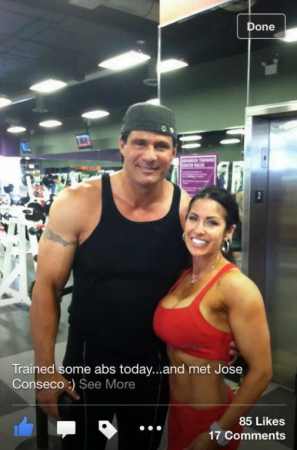 Susie Bell may have several tittles; body builder, personal trainer, registered nurse and she does this while also being a mom to her six children! Susie grew up in the Northwest in Vancouver, WA. From a very young age she always had an interest in fitness and nutrition. she was the only girl in the weightlifting club in high school and fell in love with weight at the age of 16. In college she majored in nutrition what only seamed natural but at the age of 20 she got married.
She moved to Vegas and changed her major to nursing since there was no nutrition program at UNLV, she got her degree in 1993. She worked at the critical care in UMC while earning her personal trainer certificate. Believe it or not her six children have not stopped her from keeping a rocking body and started competing professionally in 2005. She has also done fitness modeling earning GNC's best body of 2009.  In 2011 began competing again after a break and qualified nationally in both bikini and figure.
Definitely a committed mother who's healthy lifestyle has become a top priority in her life; even her three oldest children train along her side in the gym! But according to several media outlets the pro fitness instructor and fitness junkie filed a report that she was sexually assaulted on May 10 by not other than the famous Jose Canseco! They met while working out at the gym but how the friendly moment turned to a dark rape accusation no one knows! 
The accusations where disclosed by the MLB player himself through his twitter account! And were confirmed by the Las Vegas Police. So far we haven't heard Susie's side of the story; could Canseco be just bored out of his mind and has nothing better else to do than accuse women that are accusing him of rape?? Is not the first time he makes the headlines with scandals of his personal life.
There is no question about Susie's multiple talents but now she will have to face up her alleged original accusations of rape against Canseco. The former Major League Baseball outfielder, who is currently playing for the Fort Worth Cats, is apparently tired of all the alleged lying on her part and just hours ago twitted

The ball is now on her side of the court, we'll wait and see how Bell's and Canseco's  controversy unfolds!
You can see gorgeous Susie on Facebook here.