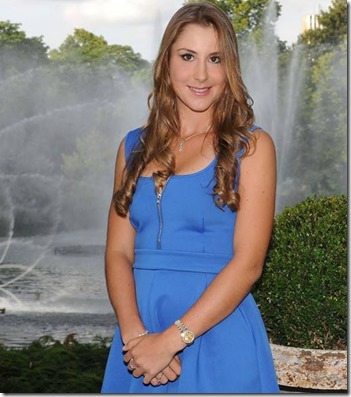 17-year-old Belinda Bencic is not only gifted with great looks, the Swiss teen is now a well known name in Tennis world. Having played since age 4 and being trained shadowing her fellow Swiss Martina Hingis, it was almost destiny she reached the US Open quarter-finals!
On Sunday night, she had become the youngest woman to reach the US Open quarter-finals since Hingis in 1997. Before Sunday "insanity" –as she describes –came, Bencic's best result was reaching the semi-finals in Charleston on clay in April.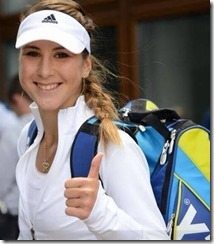 Last year was a pretty sweet year for her, earning several awards, including:
2013 No. 1 Junior in the World;
2013 Junior Roland Garros Singles Champion;
2013 Junior Wimbledon Singles Champion;
2013 ITF World Champion Award;
2013 Credit Suisse Sports Awards – Newcomer of the Year.
By the end of the season, she had a professional ranking of 212; only nine months into her senior career and she is the world No.58 and stands three matches away from a grand slam title.
The girl is 100% dedication, she has a schedule well cut out for herself thought out the year. According to her website, during the winter months, she is base in Boca Raton in the Evert Tennis Academy to train. During the summer she trains  in rennomierten TK Sparta Prague Club.
While back in old "homeland" in Eastern Switzerland, she enjoys, depending on the flooring, generous hospitality in Gründenmoos in Abtwil and in the Tennis Hall Niederuzwil.
She also reveals she trains every two months for about 3-4 days, wit Melanie Molitor (Martina Hingis's mother) in Wollerau.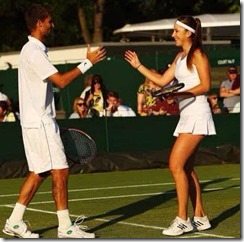 With her schedule being so tight, we wonder: Does she even have time to hang out with some boys? It's hard to say, the closest you'll see her with the opposite sex is during training at the Evert Tennis Academy she says
While at Boca Raton, I have many like-minded, success-hungry girls and boys around me with whom I can measure in sparring me daily.
Although that's not entirely true, like any other teen, she does get and deserves some "me" time. Still no particular boy seems to occupied her mind.
Bencic who was also coached by her father also holds Slovak citizenship; her father Ivan comes from Bratislava and her mother hails from Močenok. She has one brother.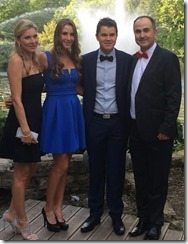 There is a bright future and a long way to go, for the talented young lady, so we wont worry about her dating or not, juts yet.
Find her on Facebook here.