Charles Edouard Maria
Meet Charles Edouard Maria;  he is the handsome husband of German tennis player Tatjana Maria, born Tatjana Malek in Bad Saulgau, West Germany. Maria ranked 46 in the World's rankings reached the second round at the 2017 French and US Open.
Tatjana's  husband Charles is a former tennis player who reached his career-high singles ranking of world #398 in 2001.
6'1″ Charles Edouard Maria was born in Haguenau France on May 18, 1974; he studied at the school of Roses and the Institution Sainte-Philomène. He started playing when he was six, and competing by the time he was 15, subsequently turned pro in 1998.
Charles was 18, when he missed a plane that crashed and in which his parents thought he was at.
The right-handed player won the 2002 Dominican Republican F11 championship, he retired a year later after losing a match to Haut-Rhin Jérôme Haehnel in February. After his retirement, he made the decision to moved to the U.S and started coaching.
"When I stopped playing, I trained girls from the top 50 to the top 10."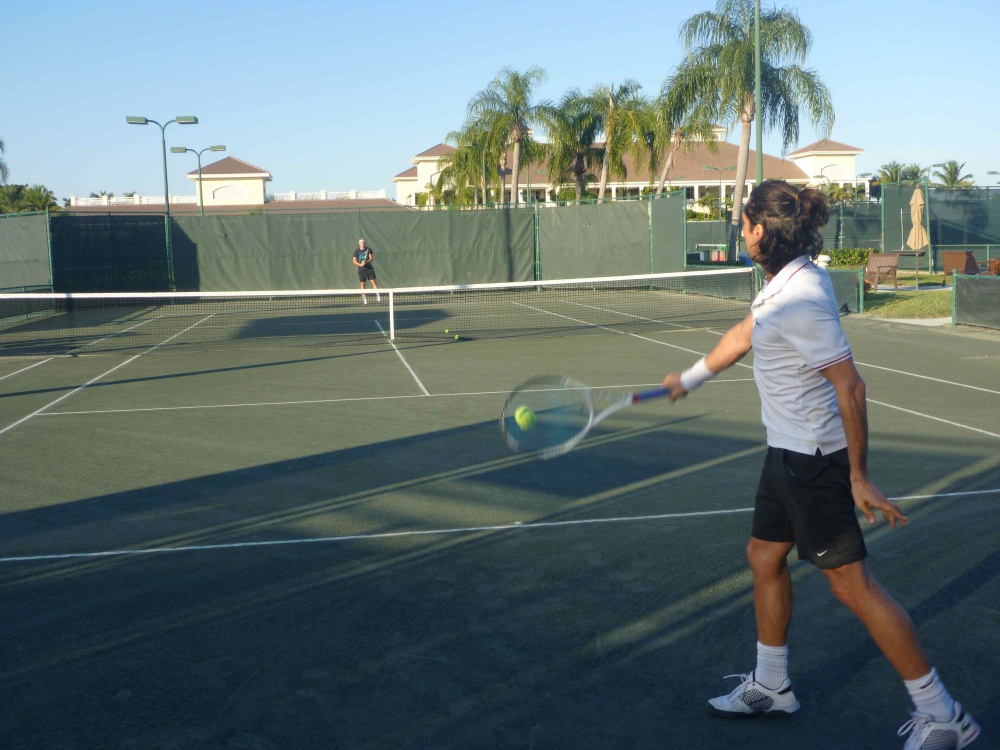 It was coaching young girls that he eventually met his wife Tatjana in the summer of 2011. They became inseparable ever since. The power tennis couple tied the knot on April 8, 2013. They welcomed their first child, daughter Charlotte on December 20, 2013.
In addition to coaching his lovely wife, Charles Maria also worked with Venus Williams.