The NBA professional basketball player Stephon Marbury, the former NBA player married to Tasha Marbury since September 14, 2002 and has three children, allegedly had an affair with a woman named Thurayyah Mitchell, he agreed on  giving her some hush money, but he hasn't for a few years, so does this means she will be spilling the beans anytime soon?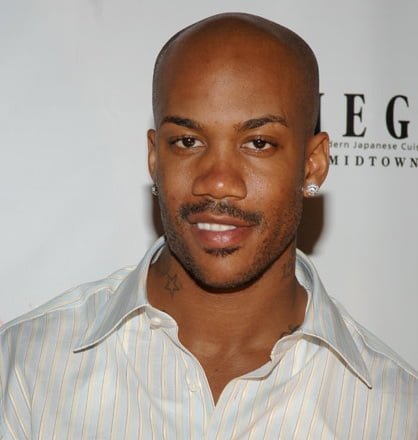 Thurayyah Mitchell was the personal chef of the famous basketball player since 2006. After Marbury fired the Chef, she sued him for sexual harassment, and he offered her over one million to keep her mouth shut about the affair they had, apparently at least about five times since Thurayyah started working for the Marbury family.
Stephon  got tired of sending checks to Mitchell and in 2010 he stopped and owing her the  amount of $600,000.Chef Mitchell filled the court documents last October; she demands the extra $300,000 he owns her.
Marbury refused to continue paying the chef because according to him, the documents violated the confidentiality agreement and that were filled public rather and not sealed.
"It is uncontroverted that during Ms. Mitchell's employment, she had a s-xual relationship with Stephon Marbury which she described as occurring on approximately five occasions," the arbitrator found.

Mitchell said the star "made her believe that 'keeping him happy' was a requirement of keeping her job," the ruling said.

The other requirement was cooking for his wife, Latasha, and their three kids.

The arbitrator awarded Mitchell $330,000, saying she could have sued Marbury or sold her story for more money than she received, and that Marbury had his eyes open when he made the deal.
And what we all wonder is.. who the heck is this chef Thurayyah Mitchell? well, we found a 41-year-old Thurayyah Mitchell in New York born on November 19, 1971. Do you think she was Stephon Marbury's personal chef with whom he had an affair with?
You can follow Stephon Marbury on Facebook and Twitter.