Vanessa Bryant
Vanessa Bryant aka Vanessa Laine Bryant is the beautiful wife of retired NBA player Kobe Bryant aka Black Mamba, her marriage hasn't been easy, and Vanessa Bryant had to be brave when Kobe was accused with a sexual assault charge, infidelities and ultimately divorce proceedings that were subsequently dropped. She had to put on a brave face for her girls and to save her marriage with the man she remains in love with; This is the story of the ups and downs of a sports Wag, Vanessa Bryant's Biography!
Vanessa Bryant's hubby is one of the most famous NBA players in history, he grew up surrounded by basketball, his father Joe "Jellybean" Bryant was the 14th pick overall in the 1975 NBA draft selected by the Golden State Warriors, he also played for the Philadelphia 76ers (1975-1979), San Diego Clippers (1979-1982), and Houston Rockets (1982-1983). After he retired from the NBA he played in France and Italy and then became head coach of the WNBA's Los Angeles Sparks. Joe Bryant and his wife Pamela Cox, mother of his three children  have been married since 1975.
As expected Kobe would become a basketball star starting from his time as a student at Lower Merion High School in Pennsylvania, no college for him, he declared to the draft right after high school, becoming the 13th overall pick in the first round of the 1996 NBA Draft selected by the Charlotte Hornets.
He never played in Charlotte thought, they traded him to the Lakers, the team where he played for 20 years, he became known as the Black Mamba, and certainly the guy who is an 8-time All-Star, 15-time member of the All-NBA Team, and 12-time member of the All-Defensive team. A series of injuries starting with a torn Achilles tendon in 2013, season-ending injuries to his knee and shoulder that limited his play forced him into retirement after the 2015-2016 season.
There are amazing NBA player like The King LeBron James, Steph Curry, Kyrie Irving, Russell Westbrook, Kevin Durant to name a few, but there is only one Kobe!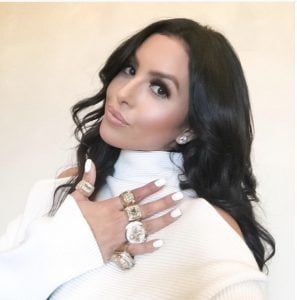 Vanessa Bryant was born Vanessa Marie Cornejo Urbieta on May 5, 1982 in Los Angeles, California to Sofia Laine (nee. Urbieta), also proud momma of Vanessa's elder sister Sophie. Sofia Laine and her daughter's biological father got a divorce when Vanessa was still a baby, she then remarried Stephen Laine. Vanessa was in high school when she dropped her father's last name and started using her stepfather's name.
Vanessa was 17 year-old student at Marina High School in Huntington Beach, California in November, 1999 when she met Kobe Bryant then 21 who was at Irvine Meadows Amphitheatre where Vanessa was working as a background dancer on the Tha Eastsidaz music video "G'd Up" and he on his first album. They started dating soon after they met and became engaged in May, 2000 just six months later and right after her 18th birthday. They got married April 18, 2001, at St. Edward the Confessor Roman Catholic Church in Dana Point, California, she was still in high school but stopped attending and graduated via independent study.
Vanessa and Kobe welcomed their first daughter Natalia Diamante Bryant on January 19, 2003 and second daughter Gianna Maria-Onore on May 1st, 2006, Kobe announced via Instagram Vanessa was pregnant with their third baby girl on July 13, 2016.
Beyond blessed and excited to share that we are expecting our third baby girl!!! #Blessed #BabyMamba #Thankful ❤️🙏🏽👶🏽🎀🎉

Vanessa forgave her hubby when he admitted of having an affair with a 19-year-old woman then identified as Katelyn Faber, who worked a hotel, and with other women over the years, including an unconfirmed report about an alleged affair with Carla DiBlello.

Kobe had no choice but to confess his infidelities after he was charged with one count of felony sexual assault in Colorado eight years ago that was eventually dismissed by an Eagle County judge, the world heard about it when he admitted infidelity during a 2003 Los Angeles press conference with Vanessa by his side.

First, I want to apologize directly to the young woman involved in this incident. I want to apologize to her for my behavior that night and for the consequences she has suffered in the past year. Although this year has been incredibly difficult for me personally, I can only imagine the pain she has had to endure. I also want to apologize to her parents and family members, and to my family and friends and supporters, and to the citizens of Eagle, Colo.

I also want to make it clear that I do not question the motives of this young woman. No money has been paid to this woman. She has agreed that this statement will not be used against me in the civil case. Although I truly believe this encounter between us was consensual, I recognize now that she did not and does not view this incident the same way I did. After months of reviewing discovery, listening to her attorney, and even her testimony in person, I now understand how she feels that she did not consent to this encounter.

I issue this statement today fully aware that while one part of this case ends today, another remains. I understand that the civil case against me will go forward. That part of this case will be decided by and between the parties directly involved in the incident and will no longer be a financial or emotional drain on the citizens of the state of Colorado.

Vanessa Bryant filed for divorce citing irreconcilable differences on December 16, 2011, almost two years passed before they decided to give their marriage a second chance.