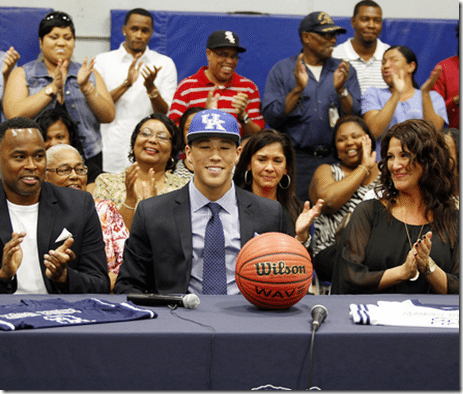 18-year-old Devin Booker is a freshman on the undefeated Kentucky basketball team, the Grand Rapids native just helped his team to the final four.
His dad is Melvin Booker 42, a former NBA player who played basketball at the University of Missouri. While at Missouri, Melvin was named Big Eight Player of the Year in 1984.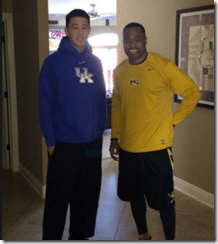 Melvin played for the Houston Rockets, Denver Nuggets and Golden State Warriors. He also played overseas in Italy, Turkey, Russia — a decade of life abroad and summers back in his hometown of Moss Point, Mississippi.
Once Melvin saw the enormous basketball potential in his son, he decided to end his own basketball career early in order to help his son's fledgling career.
Veronica 41, who is a native of Grand Rapids, Michigan met Melvin while he played basketball for the Continental Basketball Association's Grand Rapids Hoops.
Veronica gave birth to son Devin in 1996, while Melvin pursued a professional basketball career internationally.
In 2013 Devin was universally ranked among the top 35 prospects in the nation. He has already received the red-carpet treatment at Michigan, Michigan State and Kentucky. We know how that ended up.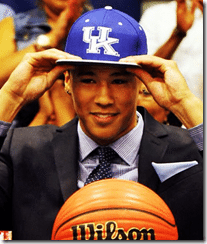 Devin lived with his mother in Grand Rapids, Mich., until his sophomore year of high school, she was very supportive of her son and understood the life of an athlete. His father did have a personal favorite but also said he had an easy decicion while his son was trying to decide for over a year between high caliber programs. Devin announced his much anticipated decision on October 31.
You can find more pictures of Devin on his Instagram account here.