Devin Singletary
Devin Singletary, the NFL player you know as the starting running back currently playing for the Buffalo Bills -is currently single?
Born September 3, 1997; the Florida native attended American Heritage School, where he played high school football.
He went onto play college football at Florida Atlantic. After two years at FA, he finished his college career with 66 rushing touchdowns, 32 of which came during the 2017 season. That was the most by a back in the nation.
He then entered the 2019 NFL draft and was picked by the Buffalo Bills, 74th overall in the third round.
Singletary may be living his dream in the NFL, however, the 23-year-old appears to have no one whom to share it with. Professional athletes are hard to tell, especially if they want to keep things private. Let's focus instead on interesting facts that make him a good catch.
1. He is important to the Bills offense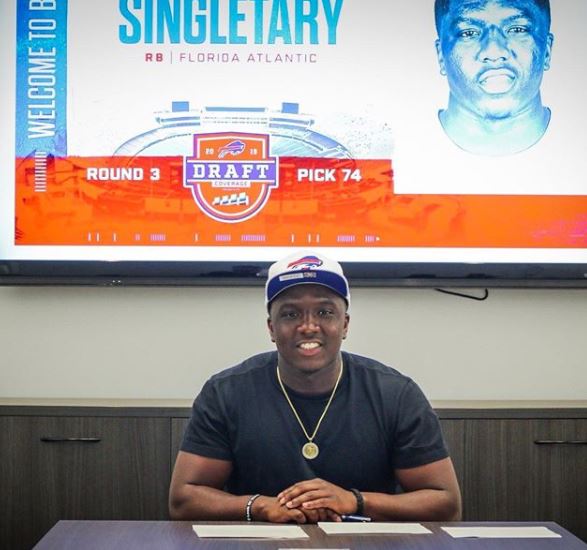 Singletary is averaging 81.8 scrimmage yards per game. He has avoided eight tackles on his 16 catches. He's already topped his rookie season total when he had six on 29 catches.
2. He is being compared to a certain Bills legend
According to thebuffalofanatics.com, Devin could be the next Thurman Thomas. In the first two weeks of 2020, Singletary had 26 total touches for 129 yards. In weeks three, he had 121 yards on 17 touches. While he had only 76 yards on 23 touches against the Raiders, he still bounced off tackles and made defenders miss in the open field.
The article goes on to say that both Singletary and Thomas, share a similar physique and play style.
3. He has a cool nickname?
Devin Singletary goes by 'Motor,' -which is the same as his father's was. The moniker refers to Singletary's hard-nosed running style reminiscent of the elder Singletary who also played football, at Norfolk State.
4. He understands about loss
Back in 2016, Singletary's friend and fellow American Heritage-Delray High School running back Greg Bryant was shot and killed while in a car in Palm Beach County.
Bryant, then a senior, was like a mentor for Singletary and taught the young back how to train himself. Singletary has said, the loss of his friend is one of his biggest motivators. He said during an interview about the loss of his friend
"That was my big brother," "Before every game, I say my prayer. I ask my grandmother to watch over me, and then I ask GB to play through me. I know if he was still here, he would still be in the league."
5. He is active on social media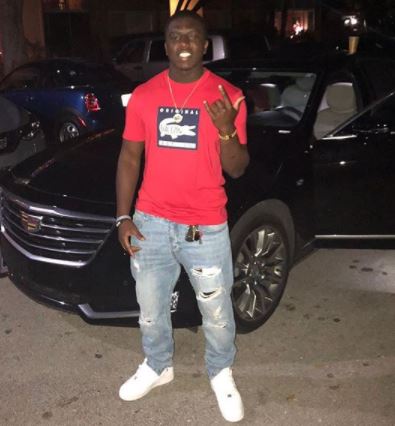 The 5-foot-7 running back often updates his feed on Instagram where he has over 61k followers. In addition to football stuff, he also likes to post standing next to cool cars, striking a pose, or simply hanging out with friends.