Patrik Bartosak
Patrik Bartosak was arrested for domestic violence for trying to strangle his girlfriend, whose identity has not been revealed, at least not yet. Patrik Bartosak who is a goalie for the Los Angeles Kings was suspended as he faces a felony charge of second degree, seven domestic simple assault charges and three criminal threatening charges, he will face a probable cause hearing on the felony charge on Dec. 16 and will face a trial involving the misdemeanor charges on Jan. 28. Do you know who is this girl dating Patrik Bartosak?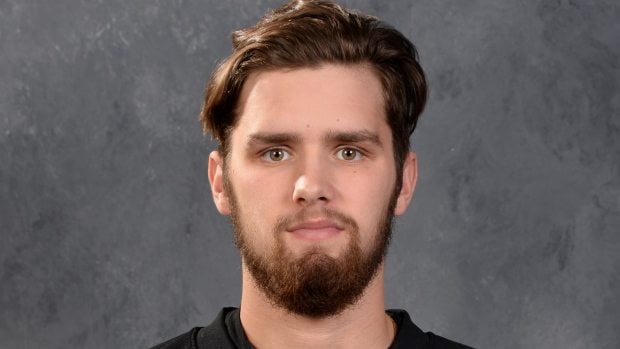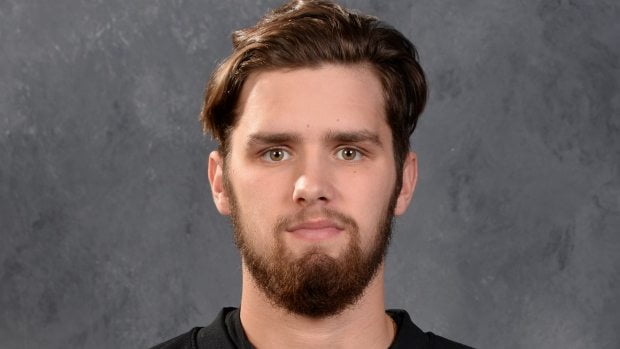 Pin
22-year-old Patrik Bartosak born in Koprivnice, Czech Republic on March, 29, 1993. He is the nephew of Radek Bonk who was drafted third overall in 1994 by the Senators and played 14 NHL seasons for Ottawa, Montreal and Nashville, as for Patrik he started playing in his youth with the Vitkovice Jr. and the Red Deer Rebels in the WHL, that season he was named the Western Hockey League's Goaltender of the Year becoming the recipient of the Del Wilson Trophy.
Patrik Bartosak was selected in the 5th round 46th overall of the 2013 NHL Draft by the Los Angeles Kings. Bartosak the prospect goalie with L.A played with AHL's Manchester Monarchs as part of the conditioning assignment after he underwent surgery on his thumb in October.
He was part of the team that won the 2015 Calder Cup. Bartosak was due to take his role as the starting goaltender for AHL-Ontario Reign this season, but this won't be happening because the Kings suspended him without pay, according to the statement released by the team.
"This morning our Club suspended Patrik Bartosak for his actions resulting in his arrest in Manchester, NH on November 16. We take this matter very seriously. Our response in this matter reflects our extreme disappointment, particularly given the programs we have instituted internally and the commitment our organization has made to educating our players on the prevention of domestic violence. This is the first step in an ongoing process as we continue to gather information related to this incident and monitor the legal proceedings."
According to New Hampshire police reports, Patrik who lives in Rancho Cucamonga, CA attempted to strangle his girlfriend at 22 Country Club Drive early Monday afternoon.
It has been claimed that Patrik allegedly grabbed his girlfriend by the shoulders and pushed her against a wall, put his hand around her neck and choked her, grabbed her right chest and pulled her up off a bed, punched her in the chest twice, slapped her in the face and slapped her three times on both legs.
It is unknown what motives he had to attack her and threaten to kill her when he told her the following.
If you don't have anything to say I'm going to kill you," "I'm going to punch you in the face if you don't say anything," and "I hope you know I'm going to knock you out and put you to sleep before I leave."
He wasn't over with her because when she was at her job she received a test from Bartosak telling her that he was coming over to see her at the store office. When the girl left her work that day, he was allegedly waiting in the parking lot.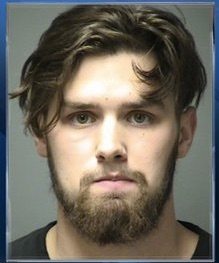 Pin
Bartosak was arrested and then released on $10,000 cash/surety bond, he was ordered not to have any contact with the alleged victim plus he must stay away from the address where the alleged incident occurred.
But who is this poor girl? So far the only info we have about Patrik Bartosek's girlfriend is that she is 20-year-old girl who is an employee at a store at the Mall of New Hampshire. But what do you know? Care to share?