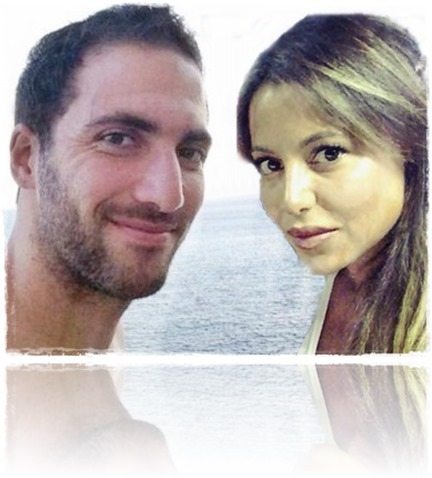 The personal of the handsome Argentinean soccer player Gonzalo Higuain is always a topic that many find interesting, Higuain who is currently playing with Napoli has been recently romantically linked to model Lucia Fabiani, and is that is true then here is what FabWags can tell you about this stunning girl.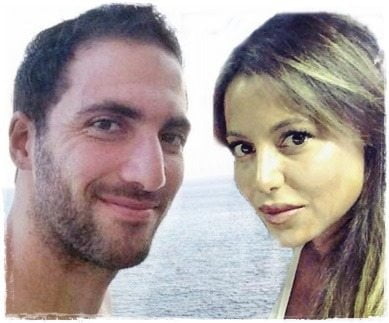 Gonzalo Higuain aka el Pitita Higuain has dated several beautiful women, back in 2011 he was dating model Soledad Fandino, he  has linked to Daniela Saurwald, Belen Esteban and so many more.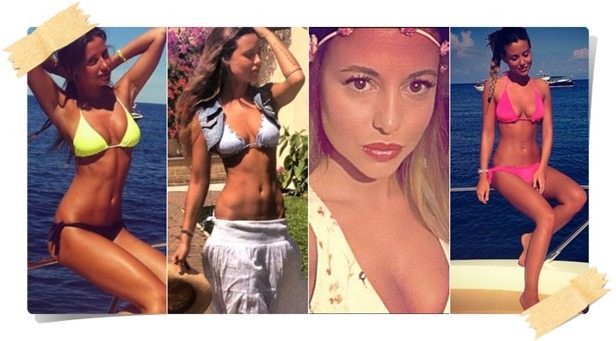 More recently Gonzalo Higuain has been seen in the company of the gorgeous model Lucia Fabiani, who like her famous boyfriend has ann interesting list of ex-boyfriends herself, from fashion entrepreneur Tomaso Trussardi, to Italian rapper Fedez, the king of paparazzi Fabrizio Corona and another footballer, AC Roma's striker Marco Borriello.
According to reports Fabiani and Higuain met at Pepero club in Porto Cervo last July, she was with him on that boat on August 26, 2015 when he suffered a boating accident after he  hit his face in a rock after diving from the boat in front of Lucy.
Lucia Fabiani  from Bergamo, Lombardy, is a part time model with a degree in public relations from IULM in Milan.