Omar Abdul Ali
Meet Mr. Omar Abdul Ali; he is the handsome husband of the lovely and talented Elle Duncan. His pretty wife is a sports anchor for ESPN.
Before joining ESPN on April 27, 2016, Elle was a reporter, host, and anchor for NESN. Mrs. Duncan also was a contributor for the Atlanta Falcons and a traffic reporter for NBC's WXIA-TV.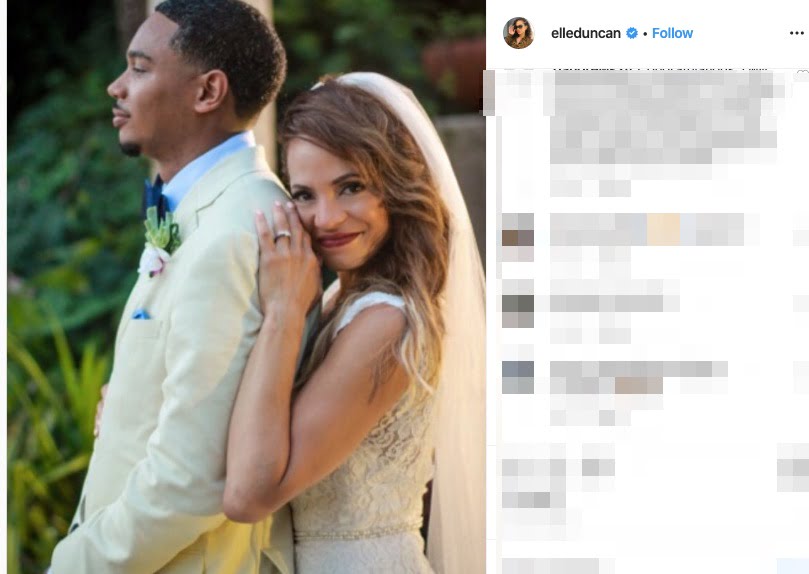 Elle born Lauren Jade Duncan and hubby Omar tied the knot on July 9, 2016; they exchanged vows at the Villa Caletas Hotel in Jaco, Costa Rica; the lovely couple dated for several years (after a mutual friend introduced them) before he popped the question on  July 3, 2015, during a trip to Costa Rica.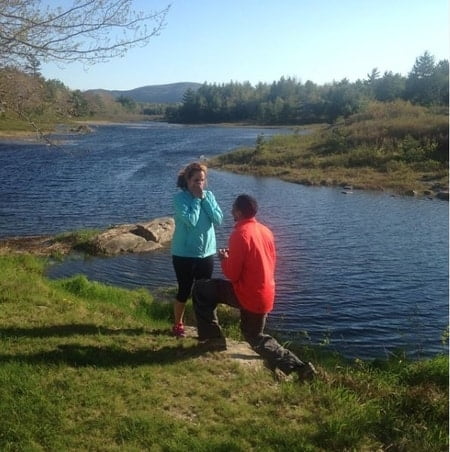 Elle Duncan Husband Omar Abdul Ali & Children
Omar and his famous wife welcomed their beautiful daughter Eva Rose on July 25, 2018, and their son Xander on December 16, 2020.
Xander joined the squad on Wed.. 8lbs 8oz of him is mostly in his cheeks. He's home and Eva is mixed with intrigue and total distrust of her baby brother! Thank you for the well wishes– and bless the nurses who went 8 rounds for days with our feisty, fighting boy. Elle posted on Instagram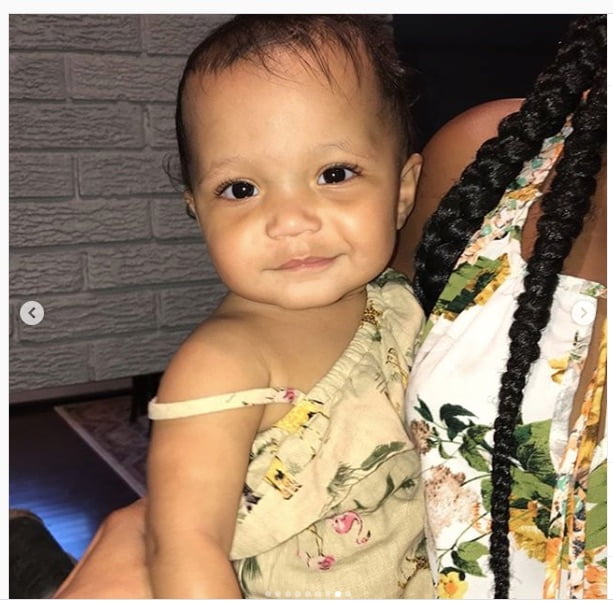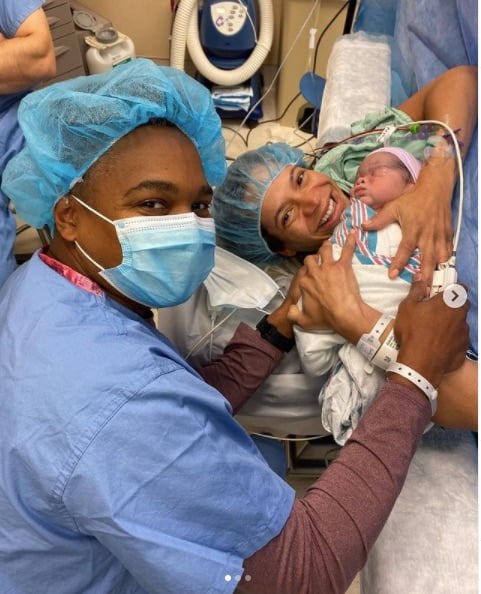 Mr. Ali was born Omar Rashad Abdul Ali on January 21, 1984, in East Point, Georgia. He is the son of Ahmad Abdul Ali and Deborah Abdul Ali, both 65. It seems that Omar has an older sister, Anisha Shareen, 40.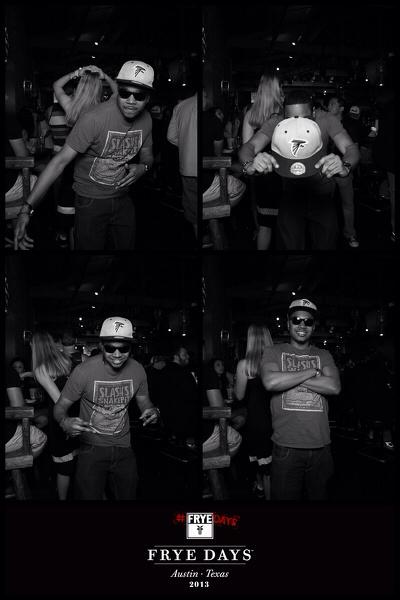 Omar, a talented disc jockey, studied computer engineering at Vanderbilt University from where he graduated in 2006.
Elle Duncan Family
Elle Duncan was born in Atlanta, Georgia, Lauren Jade Duncan, on April 12, 1983; she was born to Clark Duane Duncan and Toni Duncan (nee. Jones). Elle has an older sister Kelli Adrienne Duncan (b. Oct. 5, 1977).
Her maternal grandfather, Col. Hubert L. "Hooks" Jones, was a member of the Tuskegee Airmen unit that served in the Air Force in World War II and the Korean War; he later taught air science at Tuskegee Institute.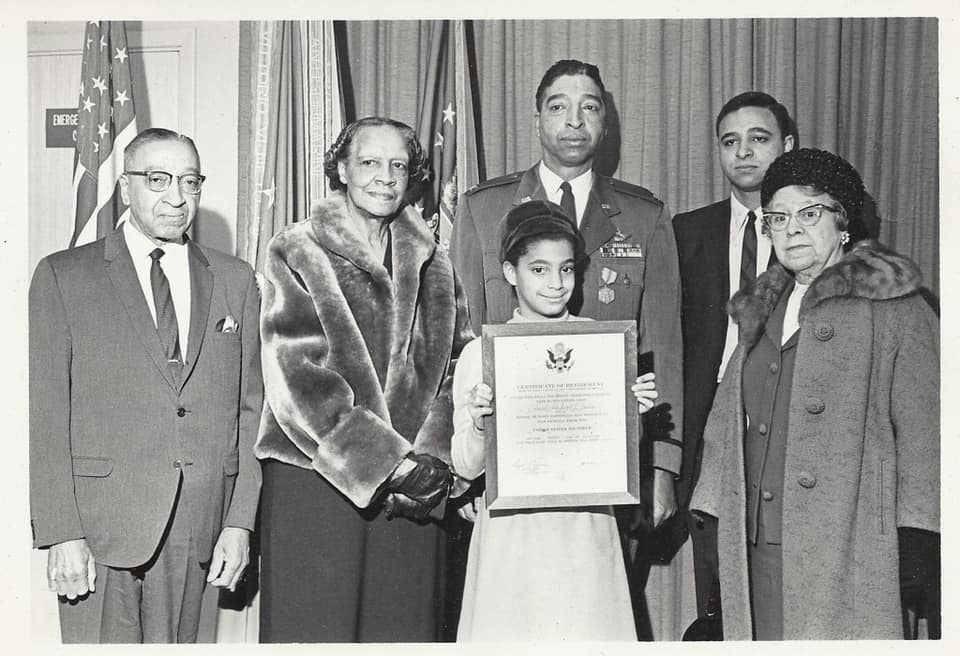 Elle Duncan Net Worth
Elle Duncan's net worth has been estimated at $1 million as of May 2021; it is believed she has an annual salary of $500,000. Mrs. Duncan was named Top 25 Women in Atlanta by the Steed Society; she is the recipient of 2011 Inspiring Women Award,  the award given to her by Atlanta Dream.
Elle Duncan Sage Steele
The whole Elle Duncan/Sage Steele Saga started back in December 2020, when Sage claimed Elle and Michael Eaves kept her from a network special, The Undefeated Presents Time for Change: We Won't Be Defeated.
"I found it sad for all of us that any human being should be allowed to define someone's 'Blackness.' Growing up biracial in America with a Black father and a white mother, I have felt the inequities that many, if not all Black and biracial people have felt—being called a monkey, the 'n' word, having ape sounds made as I walked by—words and actions that all of us know sting forever. Most importantly, trying to define who is and isn't Black enough goes against everything we are fighting for in this country and only creates more of a divide." Sage said at the time.
Elle also spoke her mind about the matter; this is what she said:
"We wish we had more than an hour to include more of the many strong voices we have at ESPN; however, we are hopeful that this doesn't distract from the important message conveyed that night."
Not long after that happened, ESPN announced Elle Duncan would replace Sage Steele for their 6 p.m. edition of SportsCenter, and Sage moved to the noon edition alongside Matt Barrie.
Elle Duncan Social Media
Elle Duncan's 120,000 Instagram followers have an intimate look at her life at work and at home; she regularly posts photos of her beautiful children and her beloved husband Omar Abdul Ali, either for his birthday or anniversary bummer he is nowhere on social media.
Elle is also on Twitter, has over 130K followers there, and she keeps everyone updated about the latest news in sports.
Elle Duncan Education
The talented ESPN anchor attended John McEachern High School in Powder Springs, Georgia. She later enrolled at the State University of West Georgia, where she graduated with a degree in journalism.
Elle Duncan Girl Dad
We all know what Girl Dad is today, and that is thanks to Elle Duncan, who shared a story about the conversation she had with Kobe Bryant two years before his tragic death on January 26, 2020, in a helicopter crash where his 13-year-old daughter Gianna along with seven other occupants lost their lives.
"I met Kobe one time backstage at an event for ESPN in New York and I saw him and I thought oh my gosh that's Kobe I got to get a picture for the gram that's the picture I didn't get it for a few minutes because as I approached him he immediately commented on my rather large eight-month pregnant belly."
"How are you how close are you what are you having a girl I said and then he high-fived me girls were the best I asked him for advice on raising girls seeing as though he quite famously had three at the time and he said just be grateful that you've been given that gift because girls are amazing his third daughter Bianca was about a year and a half old at the time."
"I asked if he wanted more children and he said that his wife Vanessa really wanted to try again for a boy but was sort of jokingly concerned that it would be another girl and I was like four girls are you joking like what would you think how would you feel
"Without hesitation he said I would have five more girls if I could. I'm a girl dad. I suppose the only small comfort for me is knowing he died doing what he loved the most, being a dad," said Duncan.
After Duncan talked about Kobe's girl dad story,  the hashtag Girl Dad became a viral trend, first nationally then worldwide.