Cassandra Leppan
Cassandra Leppan is the wife of WWE superstar, Adam Rose. Is not a good time to be Raymond John "Ray" Leppan, best known as Adam Rose –his ring name. The South African wrestler was handed a 60-day drug suspension by the WWE and is now in jail after allegedly attacking his wife!
According to recent reports, the couple is not having the best of times these days. TMZ says Rose was canned for domestic violence after allegedly grabbing his wife by her face during an argument.
Rose was arrested at 1:30 AM Wednesday in the Florida home she shares with Cassandra Leppan. According to the Hillsborough County Sheriff's Office, "The Social Outcasts" member, grabbed Cassandra and pulled her toward him as he screamed at her, according to the report.
Cassandra the called 911, but according to the report Adam ripped the phone away from her — which is why he was booked for felony tampering with a witness, as well as domestic violence.
Ray Leppan was born July 20, 1979 in Johannesburg, South Africa. He began his career competing in the smaller leagues: World Wrestling Professionals and Florida Championship Wrestling.
Before becoming a WWE figure, he was formerly a two-time FCW Florida Heavyweight Champion under the name Leo Kruger.
You might remember, Rose's WWE debut was nothing short of epic, as he steered his "Exotic Express" straight into the Cinco de Mayo 2014 edition of Raw. The exotic Superstar not only cut off Zeb Colter's radical rant, but dumped his Real American protégé, Jack Swagger, from the ring. As time went on, friction between Rose and his cadre of "Rosebuds" drove him to abandon his pursuit of earthly delights, instead focusing on the creation of true "art" with Rosa Mendes. He even dabbled in gossip journalism, spreading the dirt on his fellow Superstars and Divas in a segment he dubbed "The Rose Bush."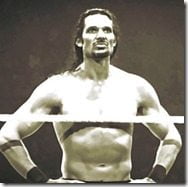 In a documentary released in 2015, Rose revealed his personal journey and said during the ESPN E: 60 documentary "WWE Behind the Curtain, about his wife:
She's been with me through all the ups and all the downs. It's hard for her to watch me go through all of that. And then to see it all pay off at the end of the day, I think we all share in the reward of that."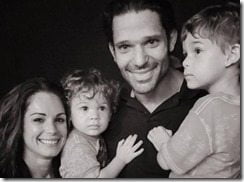 According to social media info, Cassandra Leppan attended Hillsborough Community College. She is originally from Tampa, Florida. The couple has been married since April 2010 but know each other from way back.
Cassandra "Casie" Leppan is the mother of the couple's two sons: Maverick and Levi. Twitter bio, Cassandra writes, "Busy mom of two amazing little boys! They are my life! Happy, healthy and grateful!"
Cassandra Leppan and her family currently reside in Lutz, Florida. Her husband is being held without bail until his arraignment.
You can find Cassandra Leppan on Facebook here.