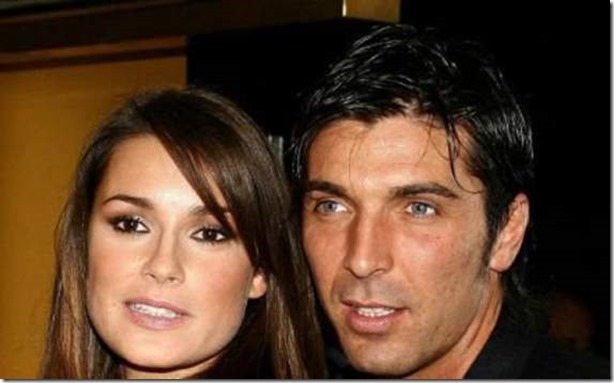 Meet model Alena Seredova, the gorgeous model wife of one of the greatest goalkeepers of all time, Italian Gianluigi Buffon. Her hubby is the main man in Italian football; he plays for and is the captain of both Serried A club Juventus and the Italian National Team.
A long list of prestigious individual and team awards succeed her 36-year-old husband but Czech native, Alena has her own list of achievements to presume.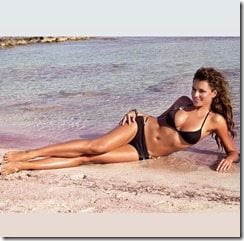 A model and actress adopted by the Italian people; she is a former beauty queen, she represented her country at Miss World 1998 where she placed fourth in the finals.
Born March 21, 1978, she started her modeling career at age 15. Her modeling picked up in 2002 she has been featured on the covers of several magazines including  Spy, Extreme and Quo among others. She is defintely not the shy type posing topless for 2005's "MAX" calendar.
Her sister Eliška is also a model.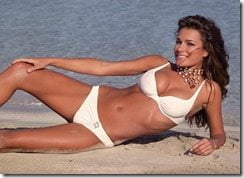 Her acting debut was in 2003 with the movie "Ho visto le stelle" (2003) by Vincenzo Salemme, then she was in the cast of "Christmas in love" by Neri Parenti with the Italian cinema's golden couple Massimo Boldi and Chritian de Sica and the Hollywood's star Danny de Vito.
She is also the co-owner of the Italian clothing-line Baci e Abbracci and according to her website she owns "Chalet Hajenka" a luxury hotel, situated at the top of the Giant Mountains of the Czech ski.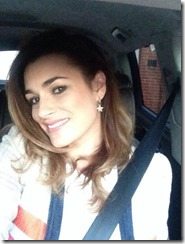 She was chosen by the Italian comedian Giorgio Panariello to co-host his own prime-time TV show Torno Sabato, becoming very popular in Italy for her great looks; you can take a look at the video below.
Alena and Buffon have been married for the past three years, although they maintain a relationship since 2005. She is also the mother of the couple's two children, sons Louis Thomas, born in 2007 and David Lee born in 2009.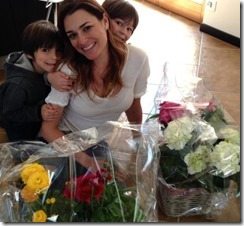 They decided to tied the knot on June 2011 but it appears marriage did not suit them since unfortunately the couple announced last May that they are separating after three years of marriage.
However, the gorgeous 36-year-old mom of two posted to her Twitter account she was on her way to Brazil hashtag Worl Cup. Think the World Cup could bring them back together?
You can find Alena on Twitter here and check out her Instagram here.