Meet Anna Bulut
Anna Bulut is the lovely wife of Turkish soccer player, Umut Bulut.
Anna Bulut and her husband have received a devastating blow, after media has confirmed the tragic death of her father-in-law. Umut's father was killed over the weekend, Galatasaray confirmed.
The father of their Turkey international Umut Bulut was killed in the terrorist bombing in Ankara on Sunday. Kemal Bulut was one of at least 37 people who died when a car bomb exploded in the Turkish capital. The fatal attack which targeted innocent people, also resulted in dozens more injured in the explosion.
Anna's husband was born March 15, 1983 in Kayseri. His family moved the capital to Ankara when he was still little. He took the first steps in football in Petrol Ofisi, the lower age category of the Ankara team.
After taking time in academy league for six years, he struggled in the first professional league in the 1999-2000 season. Umut took part in 26 games in the 2000-2001 season. He began playing internationally for Turkey at the Under-19 level in 2001.
At the beginning of the 2006-2007 season, he makes the transition to Trabzonspor. His Trabzonspor Career includes 197 matches and 86 goals. Umut was the top goal-scorer during the 2009-10 Turkish Cup season while with Trabzonspor.
France's Toulouse team, asked to transfer him before the 2010-2011 season, he netted five goals in 13 matches in 2011/12. In 2013 he signed a four-year contract with Gala in a 2.7million euros transfer.
The Turkish soccer player has won Turkish Super Cup titles with Galatasaray and Trabzonspor.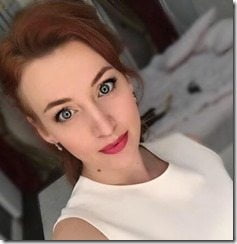 That same year, Umut and Anna tied the knot. The couple married on May 2013. The wedding ceremony was held in the Palace of Sultan Adil. Anna Bulut was born Anna Bezrurkih.
Together they are the proud parents of an adorable little boy. Her husband had been previously married to a woman named, Esma Uzun. Their divorce was finalized in 2012.
Anna Bulut is certainly a stylish woman, she likes to change her hair color and has been a blonde in the past. The now red head, enjoys keeping a low profile and keeps busy taking care of the couple's only child.
She has no official accounts on the social media stratosphere, however she does have a Facebook page. Though she doesn't say much about herself, is clear Anna Bulut enjoys posting selfies and cute photos of her young son.
We send our condolences to Anna Bulut's husband and the rest of their family.