Cody Garbrandt
Cody Garbrandt a UFC rising fighter was until a couple of months the lucky guy dating MMA fighter Paige VanZant. Paige said that although they remain friends and training partners they decided to go their separate ways to focus on their careers. Cody was not the first MMA fighter Paige has dated, and according to rumors out there he is not the last either, something related to MMA fighter Sage Northcutt, huh?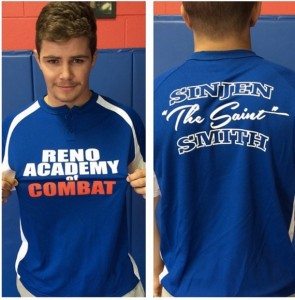 Early on we found out Paige VanZant was dating Sinjen Smith, a MMA fighter with Bellator. Sinjen Smith aka The Saint was born in Reno, Nevada on September 19, 1992; he made his professional debut at Bellator 115 in April, 2014 when he defeated Jason Powell by submission on the first round, then in September with the WFC he defeated Mario Soto at WFC 11 by unanimous decision.
So Sinjen and Paige dated in 2014.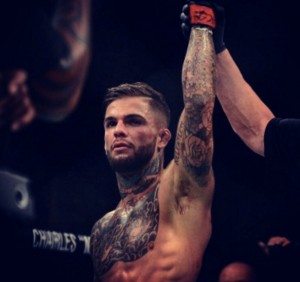 By July, 2015 Paige was no longer dating Smith but another MMA fighter named Cody Garbrandt. 5'7″ Cody No Love Garbrandt currently undefeated was born on July 7, 1991 in Uhhrichsville, Ohio. His uncle started boxing training him by the time he was 15. He took wrestling while he attended at Claymont High School and Newberry College.
Cody dropped out of college after two years and turned pro in 2012. Before Garbrandt signed with the UFC, he fought at Pinnacle FC: Pittsburgh Challenge where he defeated Charles Kessinger in the first round, and Shane Manley at Pinnacle FC: Pittsburgh Challenge series 7 in November, 2013, he defeated Dominic Mazzota at Gladiators of the Cage 4 and James Porter by TKO at Pinnacle FC series 7. Cody Garbrandt made his UFC debut defeating Marcus Brimage at UFC 182 on January 3, 2015, he defeated Henry Briones by unanimous decision at UFC 189 on July 11, 2015 and won the bout against Augusto Mendes by TKO at UFC Fight Night Cowboys vs. Cowboy on February 21, 2016.
During an interview Paige joked about being dumped by Cody after she punched him, we do not know whether he really dumped her or not, but they are not dating anymore, the reason? So both can put they full attention and time on their careers, so maybe, they can rekindle their relationship later on? Maybe Cody Garbrandt will be cheering for her when she competes on season 22 of Dancing With the Stars? Or is another MMA fighter who will be cheering for her? Is Paige VanZant dating another guy? Is she really dating Sage Northcutt? Nah!
It would be awesome to see Paige VanZant dating someone as hot as Sage Northcutt the youngest fighter at the UFC, they have been seen together several times, but apparently are all business and friendship between these two hotties.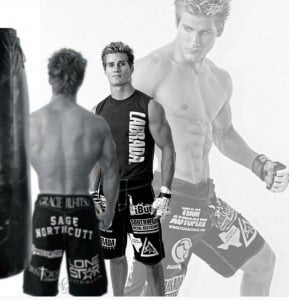 Sage Northcutt was born in Katy, Texas on March 1, 1996 to parents Becky and Mark Northcutt, also proud parents of Sage's siblings Colbey and Shaun Northcutt. Sage a student at Texas A&M made his UFC debut at UFC 192 on October 3, 2015 where he defeated Francisco Trevino by KO on the first round, he defeated Cody Pfister at UFC Fight Night on December 10, 2015, and loss his bout against Bryan Barberena at UFC Fight Night on January 30, 2016.
Find Cody Garbrandt on Twitter here