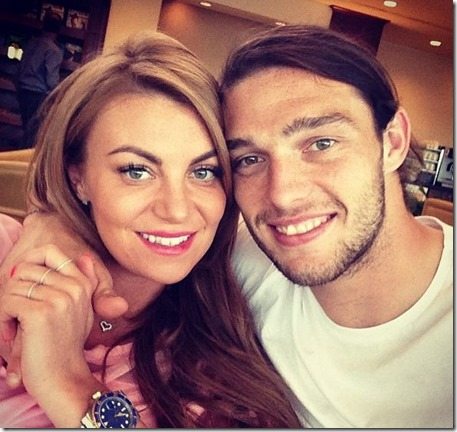 Former TOWIE star Billi Mucklow is the girlfriend of West Ham United striker Andy Carroll, and the two of them seem to be on cloud nine.
Billi and her footballer Andy Carroll seem to be enjoying their getaway, for the couple is time to blow off some steam as they head up to Dubai! Her 25-year-old man has the tag of being the most expensive English footballer to have lived, having moved from Newcastle United toLiverpool for £35 million. Then came another record switch, a £16 million transfer to West Ham, the largest in the club's history. But his troublesome reputation seems to be a thing from the past and is all thanks to Billi?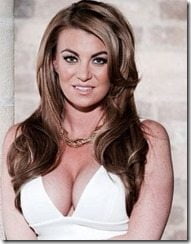 On his first major interview last month he revealed fatherhood has matured him, he has two children, a daughter Emilie Rose, aged four, and a two-year-old son, Lucas. So it might not be exactly because of her but she is already talking on his behalf. The news of the couple dating broke out earlier this year; the Essex beauty and the footy ace confirmed their romance after posting a shot of the pair doing their best lovey-dovey eyes for camera back in February.
Last April Billi opened up for the first time about their relationship and it was to defend the 6ft 3in football player. The reality star turned yoga instructor had the following to say about the footballer's past bad boy behavior.
People have got the wrong idea about Andy and it does annoy me because it is just such bulls**t."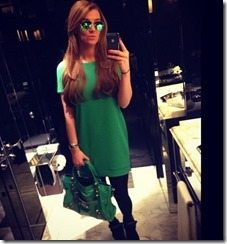 The 26-year-old blonde Essex babe is over the moon about their relationship, which is rumored to have blossomed last summer, the Mirror reports. They were introduced by mutual friends.
Billi, who was once linked to her BFF Cara's little brother Tom Kilbey, while Andy was previously in a three-year relationship with model Stacey Miller.
Mucklow quit hit show The Only Way Is Essex after six series last year to focus on running her own Bikram yoga studio. She first became a cast member in September 2011 after she was approached by ITV2's Bafta Award winning show, The Only Way is Essex.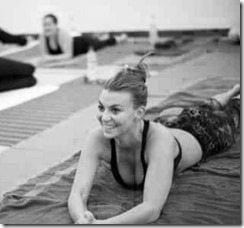 Billi who is simply ecstatic about her new found love, now might be in trouble too, after jetting off making Andy miss manager Roy Hodgson's call telling him he is on standby for the World Cup! Whoops!
On the bikram yoga essex page, you can find Billi' story. Where she talks about how she fell in love with yoga and realize she wanted it to be more than just a hobby.
After attending for the first time with her father she was encouraged by her family to take the teachers training so she attended the Teachers Trainingin LA, Spring 2011, becoming a fully qualified Bikram Yoga Teacher.
You can check out Billi on Twitter here and on Instagram here.