Catherine Laflamme
Catherine Laflamme is one of the prettiest NHL wags out there. She is married to NHL defenseman Kris Letang. The couple tied the knot last year and everything seems to be good with them but her man might not be very happy after reports say he will have a hearing for his hit on Marcus Johansson of the Washington Capitals.
The NHL Department of Player Safety announced the dreaded news on Tuesday. The Pittsburgh Penguins player will face a hearing because of the illegal hit he laid on Washington forward Marcus Johansson in the first period.
Kris Letang was born April 24, 1987 in Montreal, Canada. He won two consecutive gold medals at the World Junior Championships while representing Canada in 2006 and 2007. He was selected to his first NHL All-Star game in 2011 and was named a finalist for the Norris Trophy in 2013.
NHL defenseman who was drafted by the Pittsburgh Penguins in 2005 and won a Stanley Cup Championship with the team in 2009.
Catherine and Kris have known each other for a while. They dated for a number of years before they finally walked down the isle on Saturday, July 18, 2015. The two had been engaged since 2013.
Catherine Leflamme vowed her eternal love to the NHL player in front of friends and family at the Notre Dame Basilica in Old Port of Montreal. Not surprisingly, there were celebrity guests for the ceremony. Several players Penguins were present including, Sidney Crosby, Pascal Dupuis and Marc-Andre Fleury, Matt Cooke was also present as Benoit Pouliot and Eric Gelinas.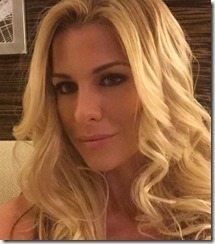 Some of you probably recognize Letang's wife from her reality TV days. Originally from Canada, Catherine appeared on a show called "Occupation Double", a Canadian French language reality show that started in 2003. She appeared on the show in 2007 and was known for her love of hockey players.
According to Totalprosports, Catherine Leflamme was linked to Mike Komisarek a few years ago.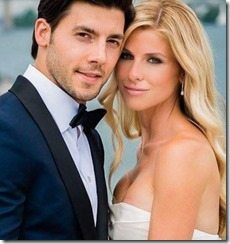 Catherine Leflamme and her hubby are also the proud parents of an adorable 2-year-old son. She gave birth out of wedlock in 2012 to son, Alexander Letang.