Meet Eva Carneiro
42-year-old Eva Carneiro is the doctor of Football Club Chelsea, the pretty doc is making headlines after being criticized by Jose Mourinho, for rushing to attend a 'tired' player, reports say she has been banned from games but will continue in her role.
Eva spent two years working with the reserves before being promoted to her current role as a first-team-doctor at the start of the 2011-12 campaign.
According to  her official FB page, she is a Gibraltarian sports medicine specialist of British and Spanish parentage, who studied medicine at Nottingham University. She also attended the Australasian College of Sports Physicians and completed her MSc in Sport and Exercise at London's Queen Mary University.
The Telegraph reports, following her post-graduate studies Carneiro joined Islington PCT's Public Health department, continuing her training at the Whittington Hospital and the British Olympic Medical Institute's Intensive Rehabilitation Unit at Bisham Abbey. Later she landed a spot on the UK Sports and Exercise Medicine Specialist training programme, where she worked with Team GB athletes in the build-up to the Beijing and Olympics and with Hope Powell's England women's football team.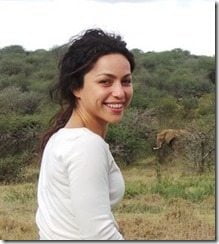 Carneiro and Jose Mourinho clashed after she and another member of the medical staff attended Eden Hazard during Saturday's game, that meant Chelsea was temporarily down to just nine players and Mourinho claimed he knew Eden didn't need treatment.
After the game the Chelsea manager made it clear that he wasn't happy with his medical staff, implying it was a bad call and that the medical staff didn't understand the game. As a result, Carneiro received support from fans and she even thanked them on social media. She is said to keep her job title as first-team doctor but she will not be allowed at training sessions, matches or the team hotel.
Do you think her future at the club is in doubt? Do you think she was just doing her job?
Find her on Twitter here.