Meet Nneka Enemkpali
Nneka Enemkpali is the lovely sister of NFL player Ikemefuna Chinedum Enemkpali, better known in the NFL world as "IK" Enemkpali.
Nneka's borther has gotten himself in major trouble, in facts he's been released from the Jets after allegedly getting involved in a locker room altecation that resulted in her 24-year-old brother braking quarterback Geno Smith's jaw!
You definitely do not want to rub her brother the wrong way! Reports say it is not exactly clear what caused the now former teammates to get on each others nerves or who was the one to go after the other; what's clear is that Geno will be out for 8-10 weeks.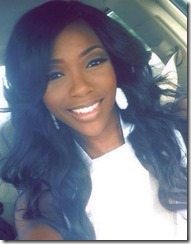 IK is not the only athlete in the family, his hot sister, Nneka happens to be a WNBA player and was recently drafted by the Seattle Storm.
Nneka was a basketball star for the Texas Longhorns. At the 2015 WNBA, she was selected in the third round (26 overall) by the Seattle Storm.
She and her NFL player brother are the children of Chinedu and Justina Enemkpali and have two other siblings: sister Chinelo, and brother, Osi. The family of West African roots are from Austin, Texas, with the kids attending Pflugerville High School, according to her college profile.
She was born Nneka Nkemjika Enemkpali on Oct. 8, 1992 in Austin, Texas. Her name can be translated to "mother is greater" in her ancestral native language of Igbo.
Enemkpali's senior season was cut short after she tore a ligament in her left knee in a game against Baylor on Jan. 19. She was Texas' leading scorer (12.4 ppg) and the Big 12's leading rebounder (10.6 rpg) at the time of the injury. She became the eighth Longhorns basketball player to get picked in the WNBA draft and the first since 2010.
Unfortunately for her brother, things aren't looking so great; IK has a history of getting violent, during his time at Louisiana Tech Enemkpali was accused of assaulting a cop at a steak house in Ruston, Louisiana.
Would you support your bro if you were in Nneka's place?
Find her on Twitter here.