Meet lovely Patricia Kasmirski the wife of  Brazilian soccer player Felipe Luis. Her hubby is the 6'4″ left back player for Atletico Madrid and the Brazil National Team.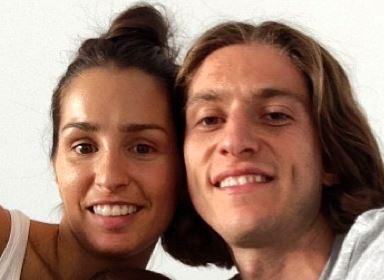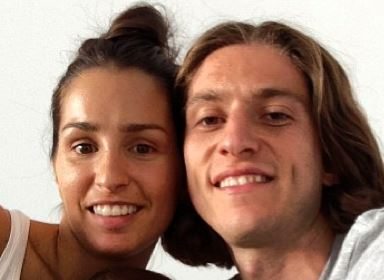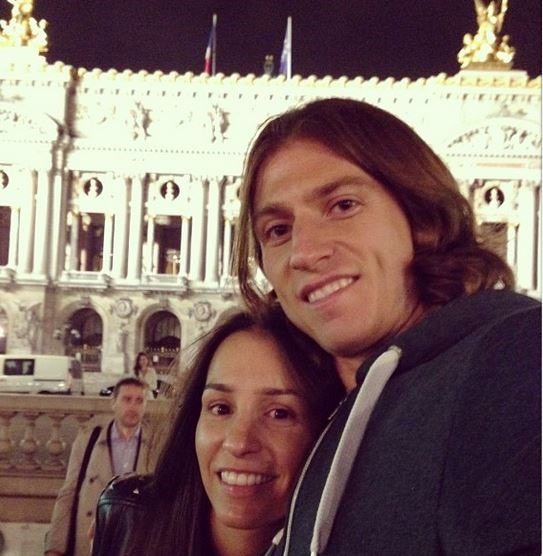 The couple became parents last year to a little boy. Patricia –who is a native of the city of La Coruñagave birth to Tiago in June 2013 in Madrid; her hubby joined her after he asked to leave the camp of the Brazilian National Team ahead of the Confederations Cup at the time.
The Spain native met her hubby in 2010, when he left Deportivo La Coruña, to defend Atletico Madrid.
Patricia keeps a low profile; she is always seen cheering for her man during matches but spends most of her time being a full-time mommy to adorable Tiago. She is seen in a very natural and plain fashion but they look like a great family. We can tell their boy has some cool-hair genes going on!
She might be too shy for the cameras but her soccer player man takes care of that by posting tons of the couple's pictures –and romantic little messages to his wife –to his Instagram and Twitter accounts.
The Brazil international becomes Chelsea's fourth signing of the season