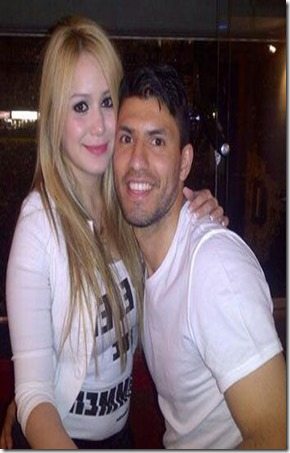 Meet 28-year-old Argentine singer Karina Tejeda better known in her native country as "La Princesita" or "The Princess." Besides being a very famous "cumbia" singer in her country, she is also a mom and literally, the princess of Argentine striker, Sergio Arguero.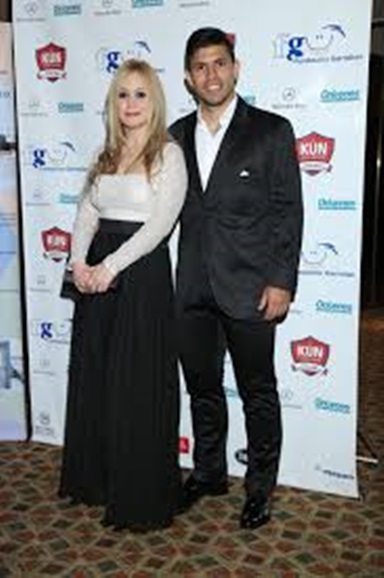 She has been in the top headlines in Argentina ever since the blonde and the footballer started dating, accusing her of abandoning her career and musicians and rumor is that Sergio forced her to do it.
They have been dating since last year and according to the dailymail, they met at a concert ironically arranged by his estranged wife Giannina Maradona –the youngest daughter of Argentine football legend Diego Maradona.
He and Giannina have a son together, Benjamín born in 2009 but separated last year in January, a couple of months later in March, he was spotted with pop singer Karina. At that time she was giving a concert and the Latina fainted while performing; her boyfriend spent the night with her at the hospital.
Because of her celebrity status, she has done some guest appearances such as, the 2011 TV series "AM – Antes del Mediodia," the 2012 TV series "La Pelu," and most recently last year's "Caiga quien caiga" and "Farsantes"
She has over 395,000 followers on Twitter. She is a four-time winner of the "Carlos Gardel" award in 2006, 2007, 2009 and 2013.
Karina is originally from Florida, Buenos Aires, Argentina, the singer and songwriter has been in the industry since 2004. She took singing lessons with renowned Argentine singing coaches and has recorded several albums, including, "Lie to me" "My Dream" "Gift of God" "Time of Change" among others. She gave birth to a daughter, Sol Celeste Tejeda during her relationship with, also singer, "El Polaco"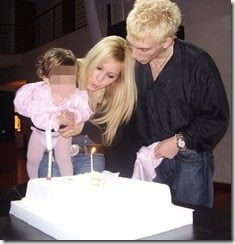 It was recently reported her man's team Manchester City will face Barcelona on Tuesday night without him, due to a hamstring injury that stopped him from playing since last month. Aguero has lost his fight to be fit for the first leg of his side's Champions League last-16 tie. Luckily he has Karina to support him during this time, like he did for her.
Best of luck to the couple!
You can find her on twitter here and on Facebook here.