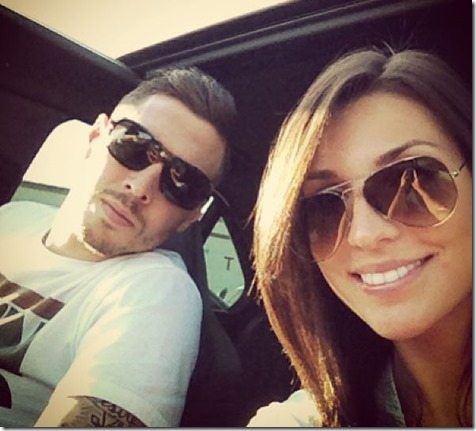 Meet Lindsay Hagopian, she is the girlfriend of Stoke City's defender Geoff Cameron who also plays for United States national team.
Smiley Lindsay is originally from Attleboro, Massachusetts –just like her man –but she ditched the U.S to joined her boyfriend in Manchester, although her man's current city is Stoke-on-Trent where the Stoke City soccer club is based in.
According to her Facebook page, she attended Attleboro High School and also the University of Rhode Island; she is the daughter of Steven P. Hagopian and her grandfather –Hagop 'Jack' Hagopian –was the founder of Ro-Jack's Food Stores. Lindsay's grandpa awarded Attleboro Person of the Year by the Attleboro Area Chamber of Commerce several years ago.
Forty six years ago he donated the daily proceeds from his supermarket to benefit the Polio Association which started a lifetime devotion to charities and helping others. For thirteen years the Hagopian family provided and served over six hundred homeless and needy people yearly at the Hagopian Christmas Dinner. He founded the Ro-Jack's Road Race to benefit Sturdy Memorial Hospital in Attleboro. Mr. Hagopian served on the Board of Directors of the Friends of Capron Park Zoo in Attleboro and years ago donated the polar bears to the zoo. He died last year.
We assume the couple has been together for a few years, they both attended Rhode Island University, her man for his last two years. The picture below is from when they first started dating. ( According to Lindsay's)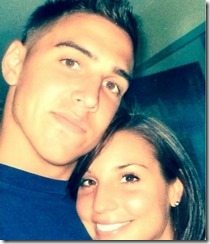 He was the midfielder of the year in the Atlantic 10 as a senior, and got himself drafted by the Houston Dynamo in the third round. Flash forward to 2009 and he's bootin' around on the MLS All-Star team for all 90 minutes, playing against Everton from the United Kingdom.
The couple are both proud Bostonians so whenever her man has some free time they enjoy two of their favorite things movies & Food! Lindsay is a firm supporter of her man, she is seen in many of her photos attending soccer game and cheering for him.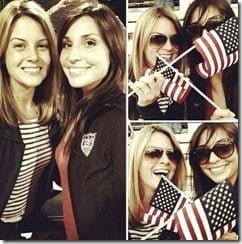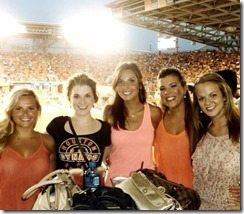 Her man is often described as a A sturdy midfielder-turned indomitable defender; before his move to England, Cameron was an important member of Houston Dynamo where he was a finalist for MLS's Rookie of the Year (best young player) award and also its Top Defender gong. Cameron is one of few Americans with a solidified first-team place at a club in one of Europe's top leagues.
Lindsay must be super excited these days, you know being Cameron's first FIFA World Cup and all!
You can find pretty Lindsay on Twitter here and check her out on Instagram here.