Carol Cabrino
Meet the lovely Carol Cabrino; she is the beautiful wife of Brazilian soccer player Marquinhos; the defender for Paris Saint-Germain as well as Brazil National team.
Prior to joining PSG in 2013, Marquinhos played with Roma and Corinthians back in Brazil.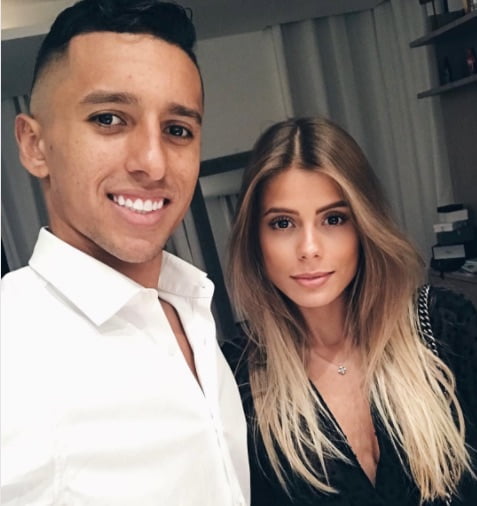 No doubt you all know everything about her her husband, so why don't we tell you a thing or two about his insanely wife.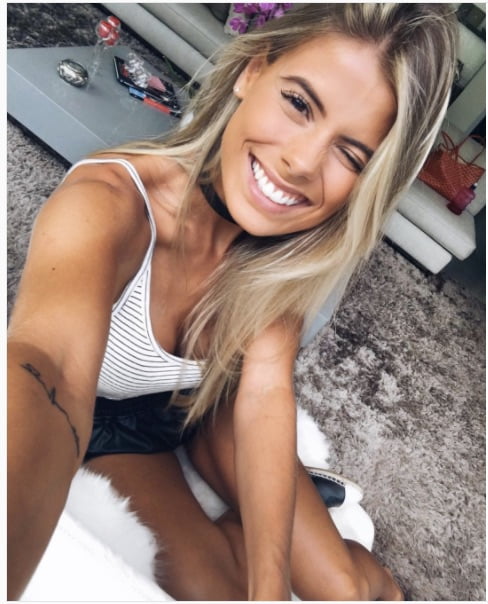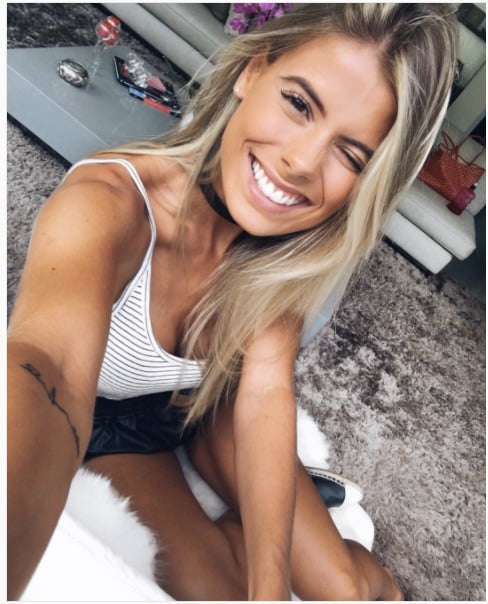 The first thing you need to know is that Carol Cabrino was born in Sao Paulo, Brazil. One of two beautiful daughters born to Omar Cabrino and  Suely Rezende. Her older sister is Ana.
Carol studied at Colégio São Luiz in Brusque, Santa Catarina and then went to USP – Universidade de São Paulo. Y
was three years old when started singing in her dad's karaoke room.
By the time she was 15, her YouTube  videos had received millions of visits; three years later was invited to compete in Raul Gil's show "Young Talents."
Ms. Cabrino opened one of Restart's shows, "Happy Rock Sunday 3", and won a contest of "Capricho" magazine.
The love story between the young couple started when he saw her in one of her videos in YouTube and send her a message on Facebook.
The stud opened up by telling her how much he loved music and how impressed he was by her talent, then he asked her if they could meet.
In addition, to messaged her, he commented on all of the photos she posted on every single media, as soon as she posted a photo Marquinhos was the first to post a comment.
Carol and Marquinhos started to talk on a daily basis; he also told invited her to visit him in France.
Four months had passed before they started dating in 2014. Carol moved in with him in France.
They became engaged on  February 1, 2014; he proposed in the Eiffel Tower.
Carol and Marquinhos tied the knot on July 2, 2016, in Trancoso in the south of Bahia.
You cab follow her on Twitter here.