Martina Cechova
Have you met Martina Cechova? She is the wife of Czech Republic soccer player, Petr Cech. Her 6'6″ husband is the talented goalkeeper for Arsenal where he also served as vice-captain.
Martina's stud announced on January 15, 2019, that he would retire at the end of the season, however, he won't stay away per-say, Cech will be Chelsea's new sporting director.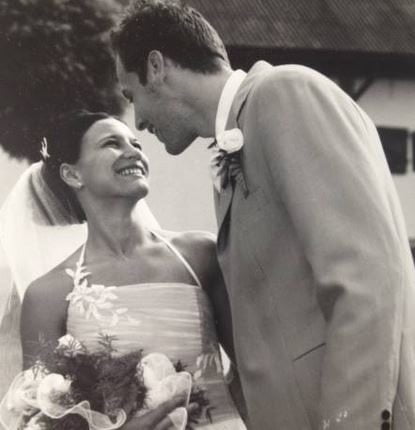 Martina and Petr tied the knot in 2003 but had met years back while attending the same high school. The Czech beauty and Chelsea's shot-stopper have had two children. Their first child, daughter Adéla was born in 2008, son Damián was born the following year in 2009.
Martina is a dedicated and supportive soccer wife, she's most often seen accompanying Cech to awards evenings.
The blonde sure knows a thing or two about being a successful athlete. Martina who was born on January 26, 1982; comes from a sporting family, her father represented Czechoslovakia in judo, and she was into modern gymnastics, aerobics.
She describes the day of his skull fracture as the worst in her life.