Stephanie Bertrand Bergeron
Have you met Patrice Bergeron's pretty wife? Her name is Stephanie Bertrand, others also referred to her like Stephanie Bergeron. Her husband is the Canadian center player for the Boston Bruins.
The Bruins selected him in the second round (45th overall) in the 2003 NHL Draft; he initially played for the Bruins' affiliate team the Providence Bruins before joining the Boston Bruins for the 2005-2006 season.
Bergeron joined the Canadian National Hockey Team at the 2004 World Championships in Prague; he was on the roster that represented Canada at the 201o Vancouver Winter Olympics and the 2014 Winter Olympics in Sochi, Canada took the gold home at both Olympics.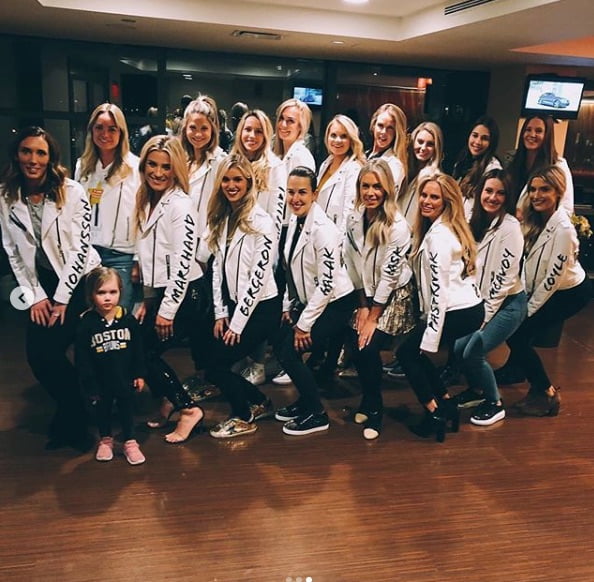 Mrs. Stephanie Bergeron, 31,  since 2013, met Patrice in 2005, they started dating a year later. Born and raised in Quebec, Stephannie graduated in 2011 with a degree in psychology from Laval Universite.
Since their 2013 nuptial in Montreal, Stephanie and Patrice Bergeron have welcomed three beautiful children; Zack born in October 2015, Victoria born in August 2017 and little Noah born on December 2, 2018.