Check out Ana Pinho! She is the pretty and fantastic wife of Portuguese soccer player Bruno Fernandes, the attacking midfielder currently playing for Premier League club Manchester United and the Portugal National Team.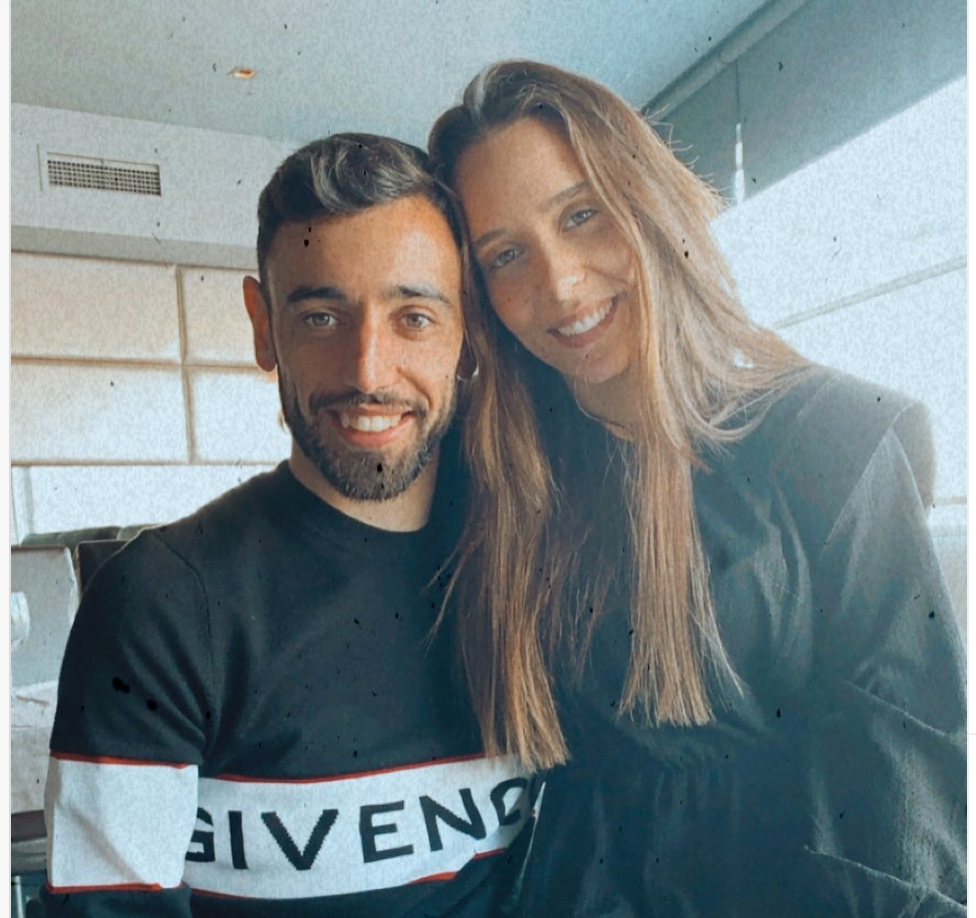 Before signing with Manchester United in 2020, Bruno Fernandes played for the Portuguese team Sporting CP, and the Italian teams Sampdoria, Udinese, and Novara.
Bruno Fernandes Career
Bruno Fernandes started his career at the age of eight with the Portugues team Infesta in 2002; in 2004 signed with Boavista, who a year later sent him on loan to Pasteleira. Fernandes played with the Italian team Novara during the 2012-13 season, where he recorded four goals in 23 games.
Bruno signed with the Italian team Udinese in 2013, recording ten goals in 82 games. In 2016, he joined Sampdoria (5 goals in 33 games).
On June 27, 2017, Bruno  Fernandes signed a five-year contract with the Portuguese team Sporting CP. Bruno made his debut with Sporting against Desportivo das Aves on August 6, 2017.
Sporting and Manchester United reached an agreement for Bruno Fernandes on January 29, 2020. He made his debut with Manchester United against Chelsea on February 1, 2020.
In May 2014, Bruno Fernandes joined the Portugal U20 team that played in the 2014 Toulon Tournament. Fernandes joined Portugual's senior team in August 2017; since then, he has recorded 13 goals in 51 appearances.
Bruno Fernandes Net Worth
As of November 2022, Bruno Fernhandes' net worth has been estimated at €20 million, $20.9 million.
Bruno Fernandes Endorsements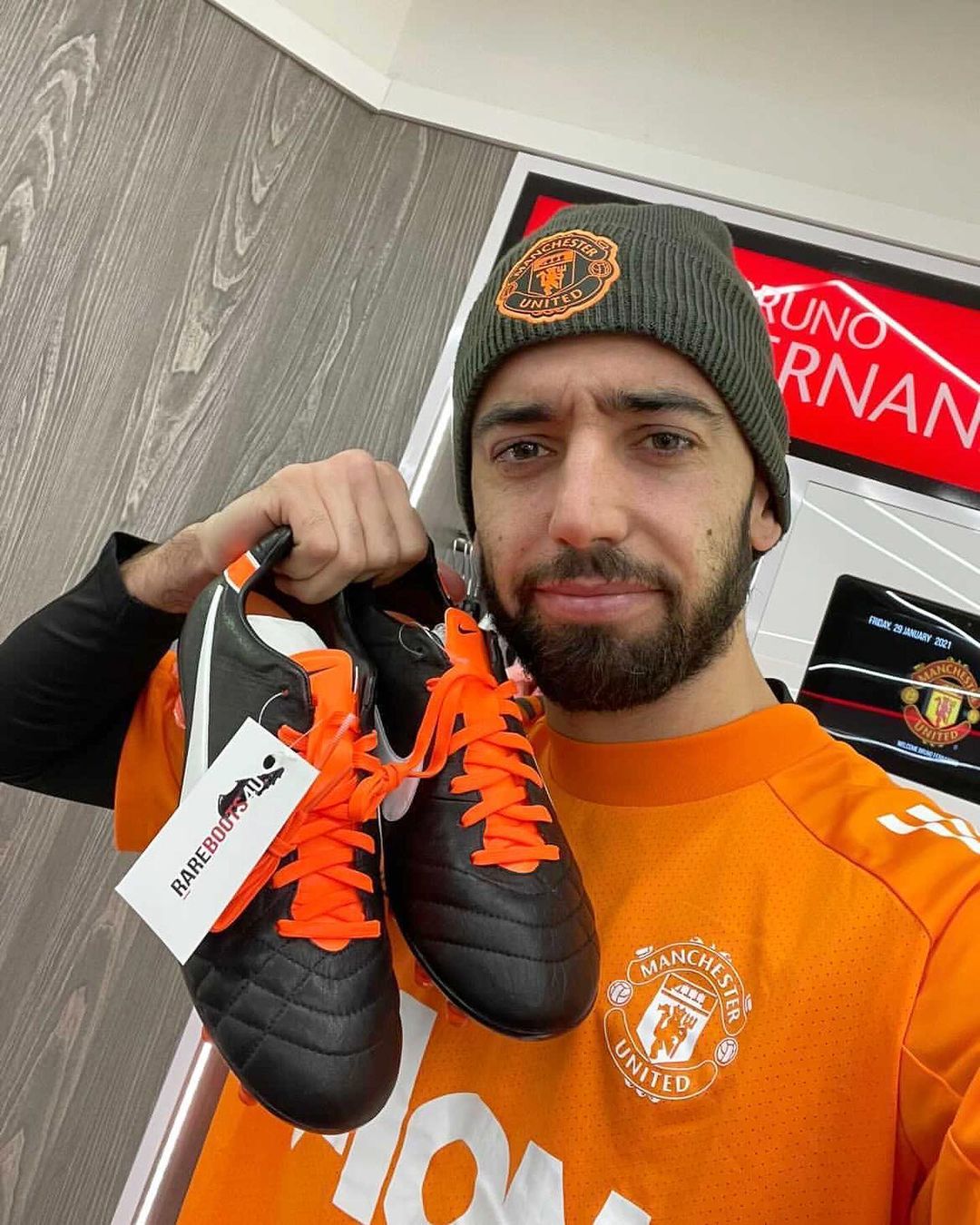 Bruno Fernandes has endorsement deals with Kentucky Fried Chicken and Nike. During the 2021-22 season, Fernandes has been wearing Nike Zoom Mercurial Vapor 15 soccer cleats available in the Nike Store for $260.
The previous season, he wore Nike Tiempo Legend IV Elites (photo above).
Bruno Fernandes Contract and Salary
In January 2020, Bruno Fernandes signed a four-year / £49,920,000, $ 52,240,780.80 contract with Manchester United F.C. The deal included an annual average salary of £12,480,000, $13,060,195.20.
Bruno Fernandes Wife
Bruno Fernandes and his wife Ana Pinho got married on December 23, 2015. They have since welcomed two children, daughter Matilde and son Goncalo, born in 2017 and 2020, respectively.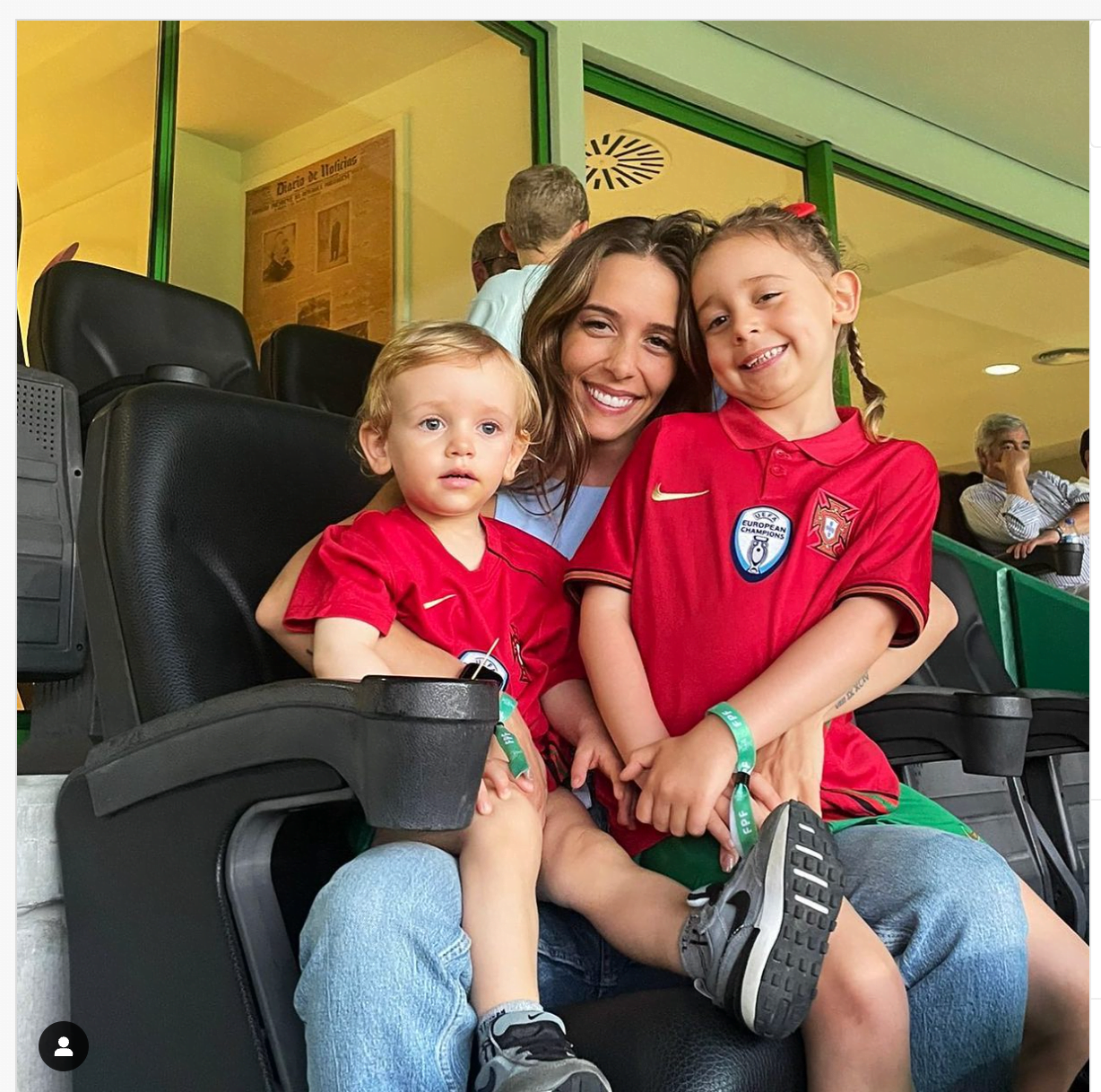 Ana Pinho
Ana Pinho was born on April 18, 1994, in Portugal. She met Bruno at school Boavista at the age of 16.
We were 16/17 years old. We met at school," Bruno Fernandes wife Ana Pinho told Voce on TV last year. At the time I was in Boavista and I went to a nearby school. We fall into the same class. He tried a few times [to kiss me] and I would always say 'no' and then give in. [It was] at school it was just the two of us, it was in front of the school, there was a gumball store, that's all.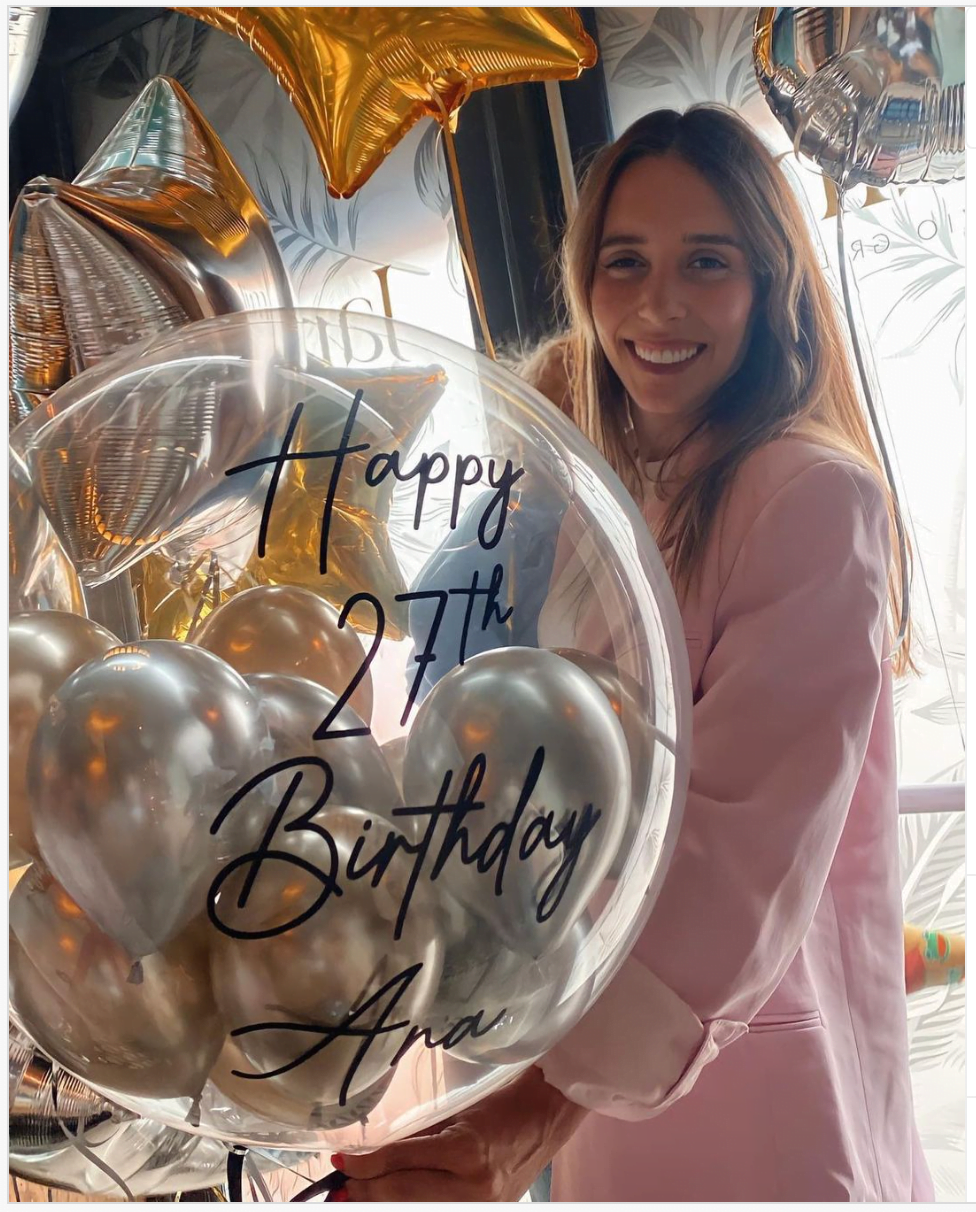 They started dating not long after that, things became pretty serious in 2012, when Bruno moved to Italy and asked Ana to move in with him.
The 'click' was when Ana made the decision and accepted, in this case, my proposal to move to Italy with me and obviously leave everything behind, what her life was like: friends, family, what she I had as future plans and to leave everything and help me to realize my dream.
He asked Ana to marry him on Christmas day, in front of their whole family.
It was a beautiful moment, it was in front of the whole family (…) and it was somewhat nervous, but she was more nervous than I was because, when she started to open the gift, she started to realize that something was coming from there, she even dropped the ring. She dropped everything.
They married in 2015, and on January 30, 2017, they welcomed their first child, daughter Matilde. Their son Gonçalo came into their lives on September 6, 2020.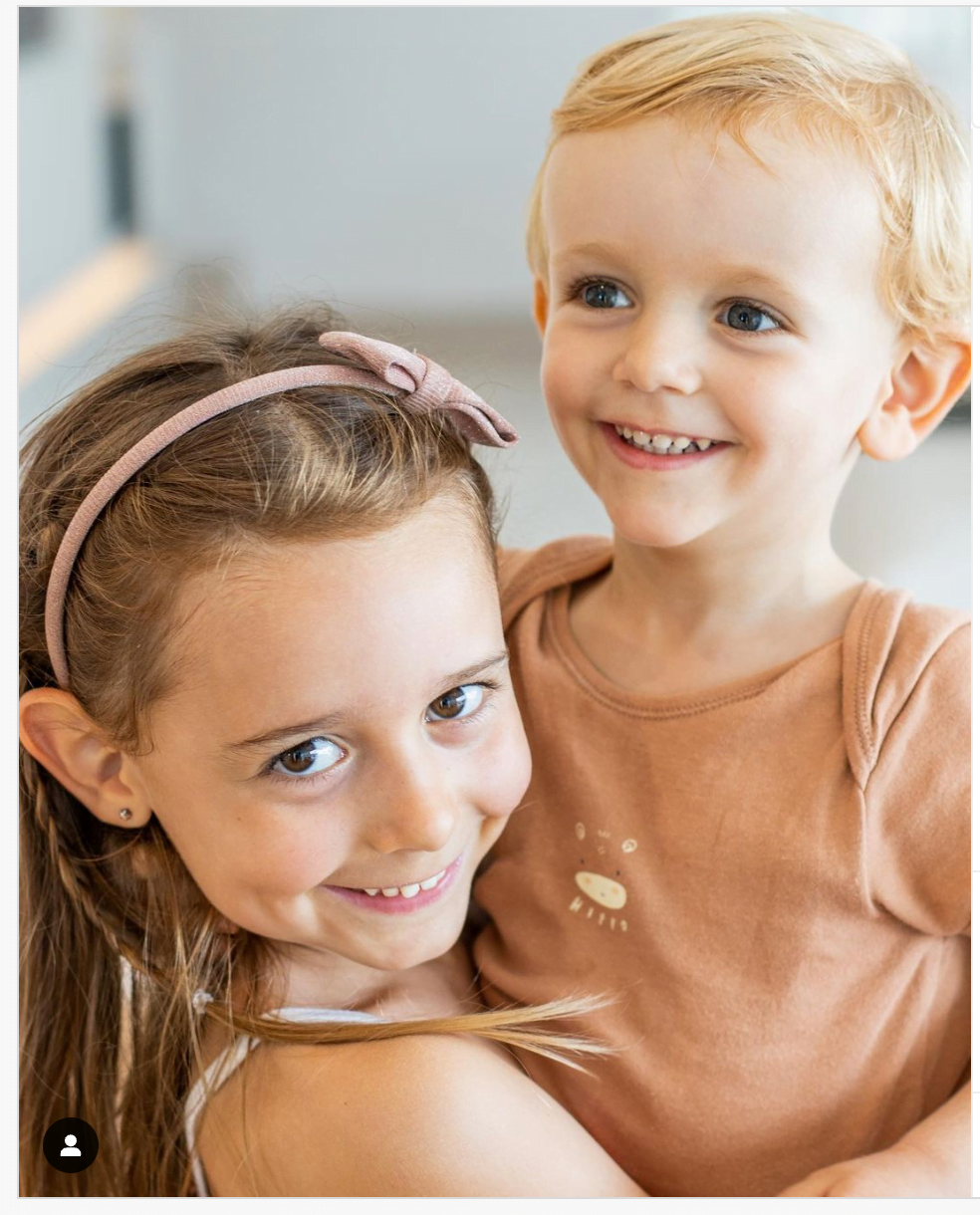 You can find Bruno Fernades' wife Ana Pinho on Instagram, where she has over 124k followers.