Meet Sandri Oliveira; according to reports, she is the rumored girlfriend of Brazilian soccer player Richarlison, a forward player currently playing for Tottenham Hotspur and the Brazil National Team.
Before signing with Tottenham in 2022, Richarlison played for Everton, Watford in England, and Fluminense and America Mineiro in Brazil.
Richarlison Family
6'0 Richarlison was born Richarlison Andrade on May 10, 1997, in Nova Venecia, Espiritu Santo, Brazil; he is one of the children born to Antonio Carlos Andrade and Vera Lucia Pereira. Richarlison has two younger brothers and two sisters.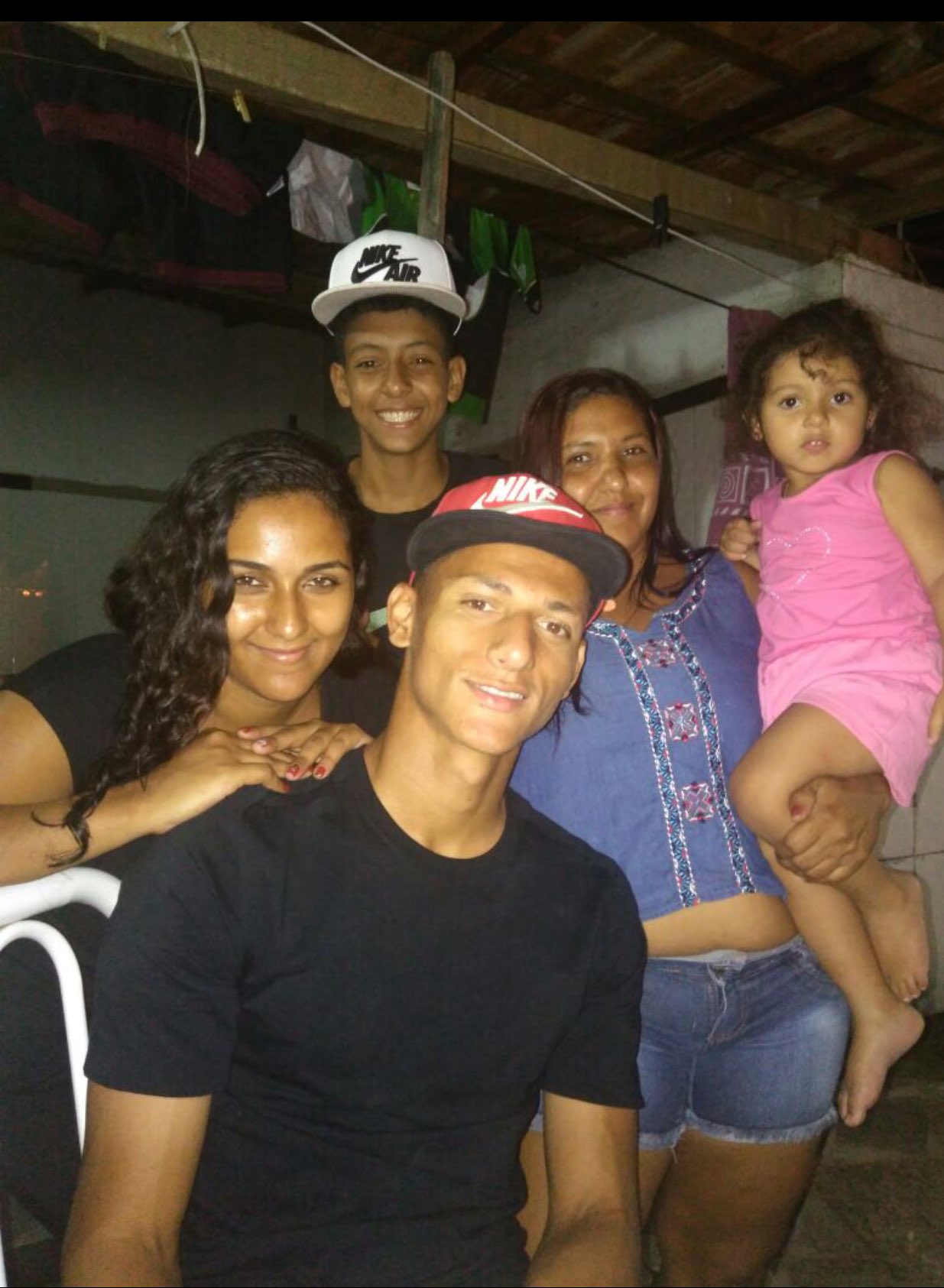 Richarlison lived with his father Antonio Carlos Andrade, a bricklayer after his parents divorced when he was seven; his siblings remained with his mom Lucia, who worked as cleaner.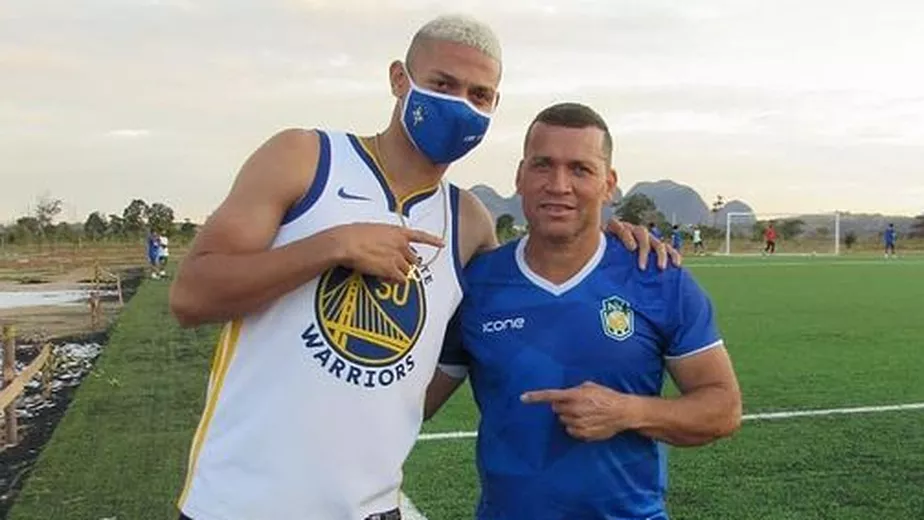 Former striker, Antonio Andrade, 46, is now the soccer club Nova Venecia president.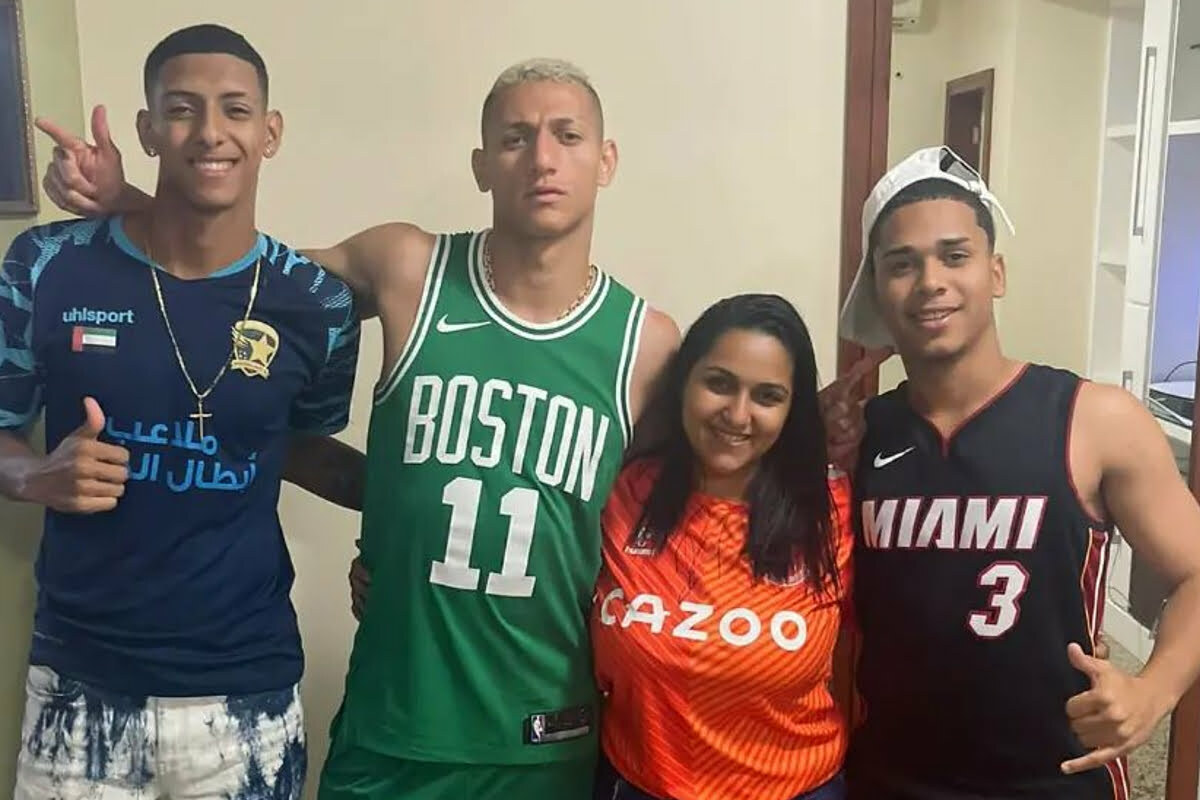 The name of Richarlison's older sister is Ketti, and she took care of her siblings while their mom went to work; according to Richarlison, his sister Ketti now has three children of her own
"My uncles have a car, my mum likes motorcycles and I bought her one. My sister has three children and I help with their education and health."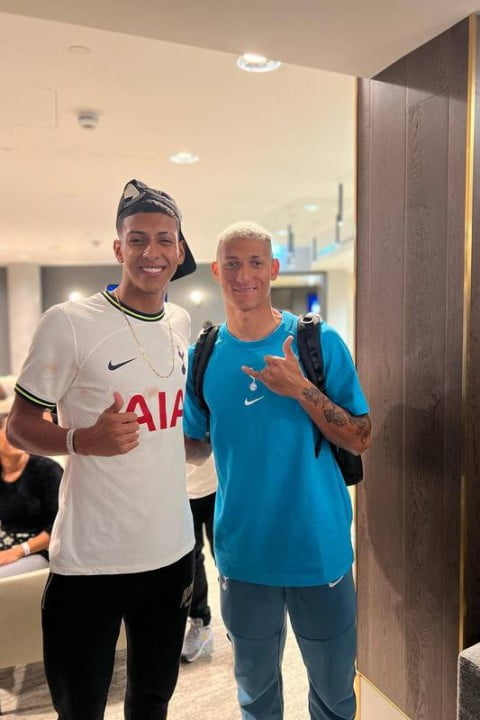 We all know that his brothers are Rian and Marquim Andrade. Rian Pereira Andrade, 21, played for União Serpense, from the 1st District Division of Beja.
I'm also a striker and winger, like Richarlison, I'm a technical player, I played in the club formation levels in my region and this year the opportunity to come to Europe arose. I couldn't waste it, it's a dream and I'm learning a lot at União Serpense. said Rian Andrade.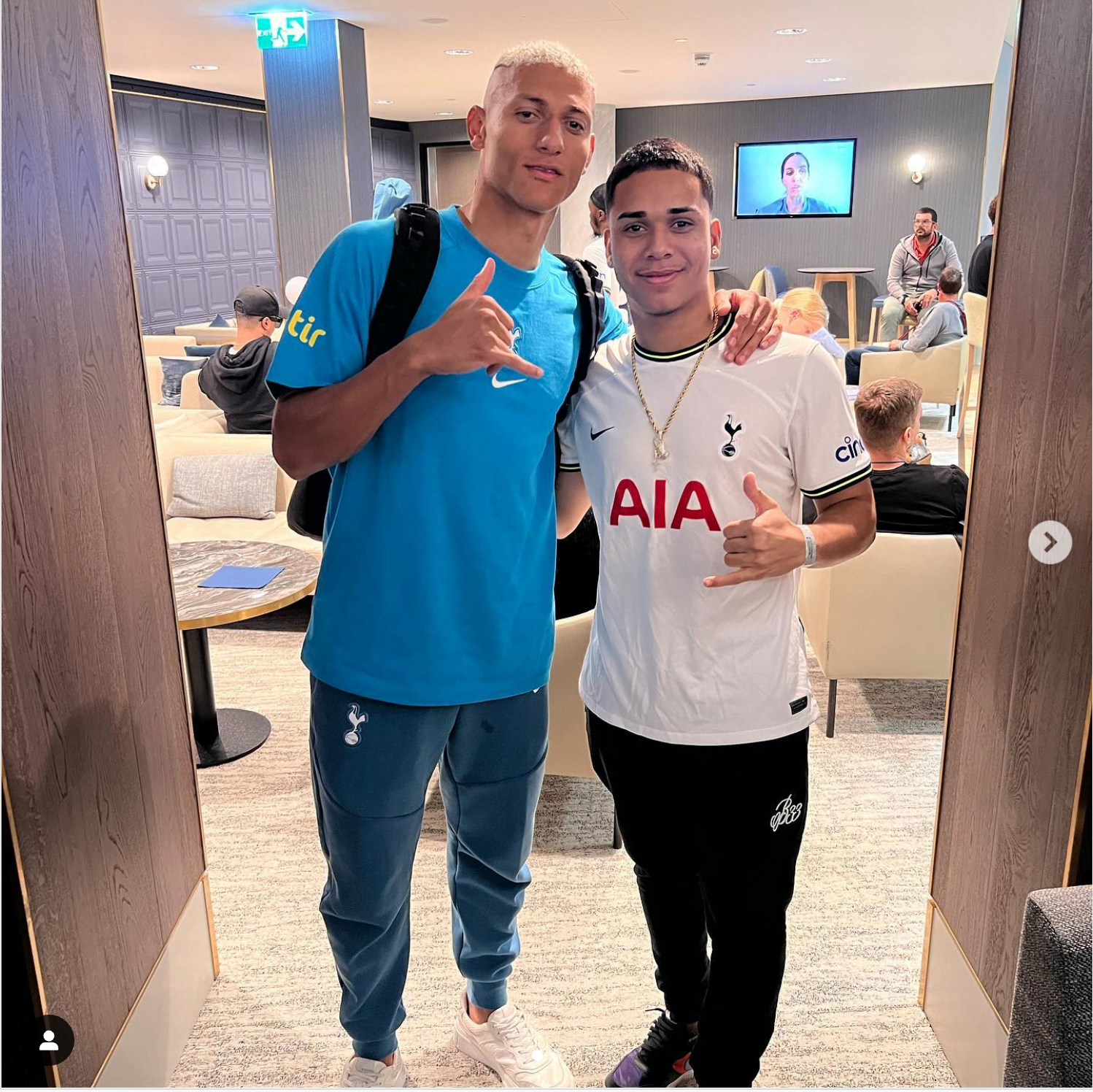 Marquim Andrade, is a soccer player for Nova Venecia.
And the youngest is this pretty little lady, Richarlison's sister, from her mom's current relationship with Joao Paulo Pinheiro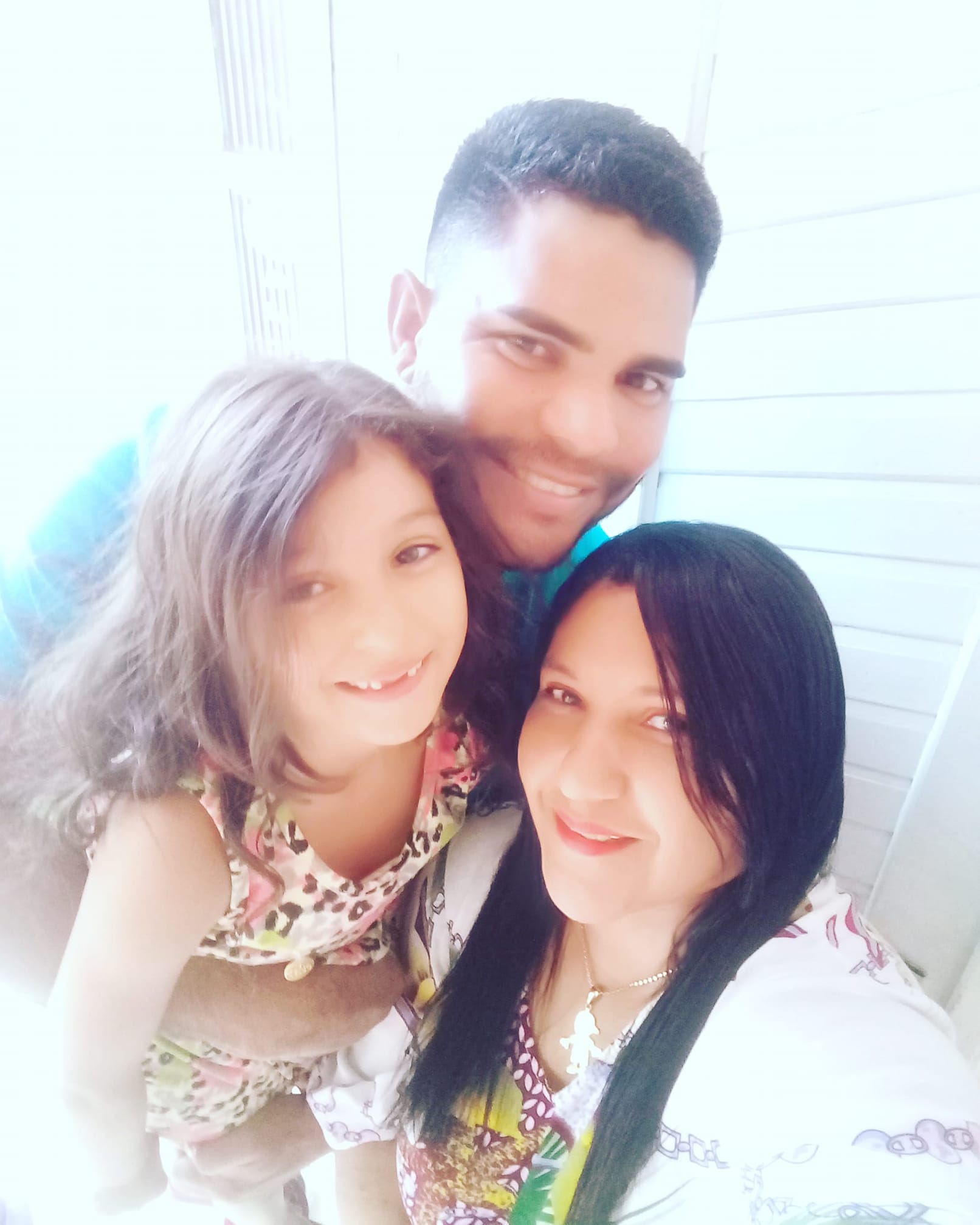 Richarlison Career Timeline
Richarlison played for Real Noroeste during the 2013-14 season.
In December 2014, he joined América Mineiro.
In June 2015, Richarlison was promoted to Mineiro's first team.
On July 4, 2015, he made his debut against Mogi Mirim.
December 29, 2015: Richarlison joined Fluminense.
May 13, 2016: He made his debut against Ferroviaria.
On August 8, 2017: Richarlison joined the Premier League club, Watford.
July 24, 2018: He transferred to the Premier League club, Everton.
August 11, 2018: He debuted with Everton against Wolverhampton Wanderers.
August 27, 2018: Richarlison received his call-up from Tite to join the Brazil National Team
July 1, 2022: Richarlison agreed to join Tottenham Hotspur.
November 24, 2022: Richalison's name was added to the roster representing Brazil at the FIFA World Cup in Qatar.
Richarlison Net Worth
As of 2022, and according to Canowledge, Richarlison has a net worth estimated at $30 million.
Richarlison Contract and Salary
Richarlison signed a five-year, £23,400,000 contract with Tottenham. The deal included an annual salary of f £4,680,000.
December 29, 2015: Richarlilson signed a  five-year contract with Série A club Fluminense.
August 8, 2017: He signed a five-year contract with Watford for an £11.2 million transfer fee.
July 24, 2018: Richarlison's transfer fee to Everton started at £35 million and went up to £50 million.
December 3, 2019: He signed a new five-year contract with Everton.
July 1, 2022: Richarlison joined Tottenham for a fee of £50 million and £10 million in addition to add-ons from Everton.
Richarlison Endorsements
Brazilian soccer player Richarlison has endorsement deals with Nike and Clear Hair Care.
Richarlison Girlfriend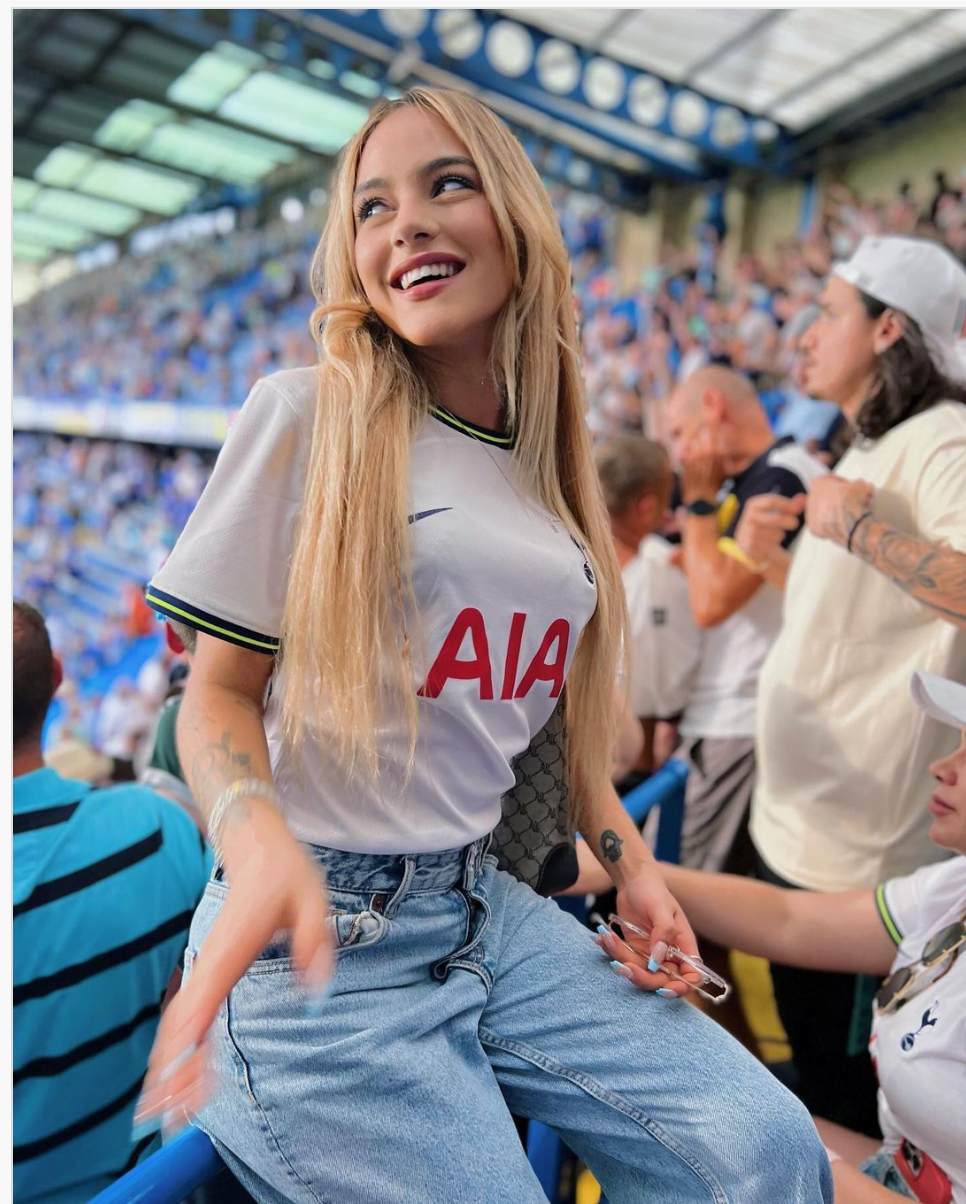 According to Goal Caracol, Richarlison is dating Brazilian actress and model Sandri Oliveira, who was spotted watching Tottenham in August and September.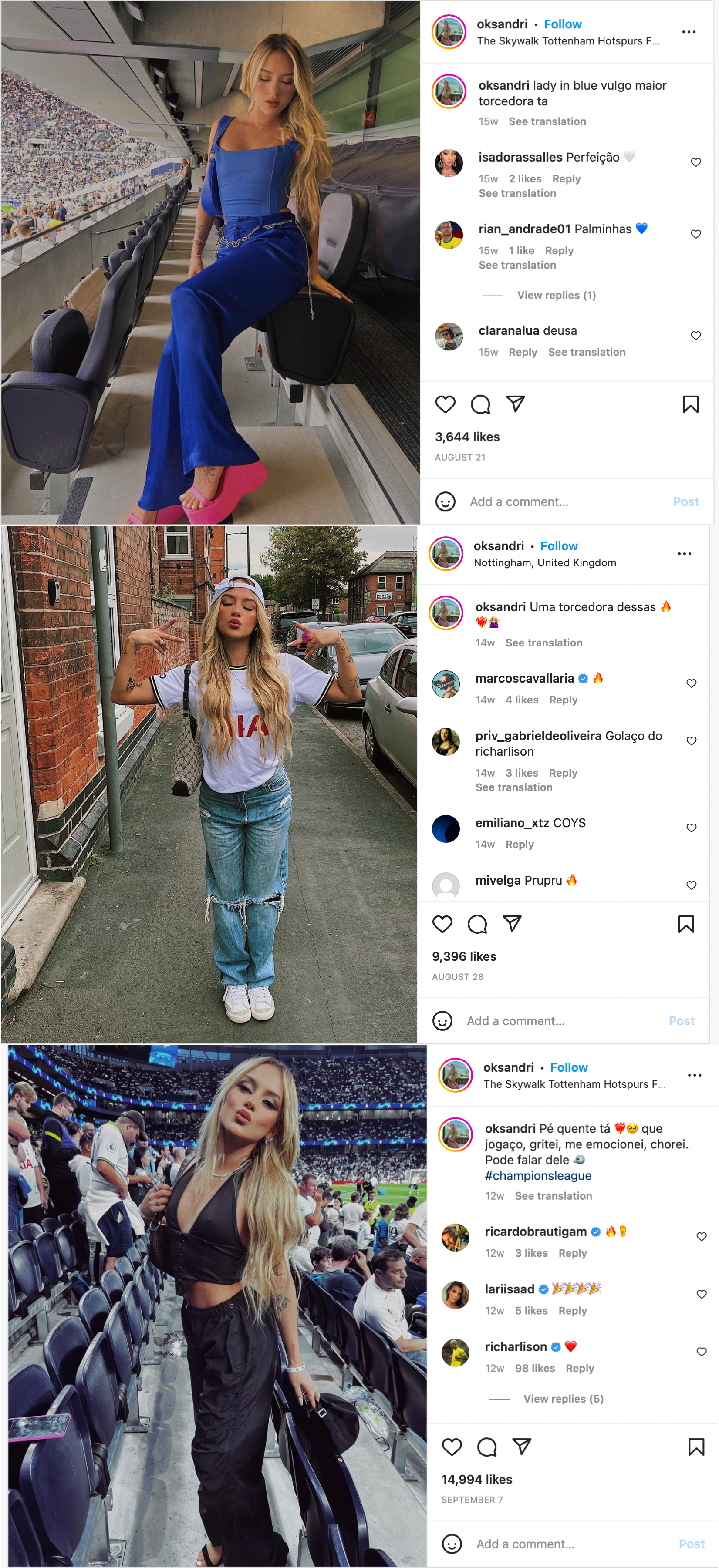 How they met or when they started dating remains a mystery, but by November 2022, when Richarlison was in Qatar with the Brazil National team, the media had started referring to Sandri Oliveira as Richarlison's ex-girlfriend.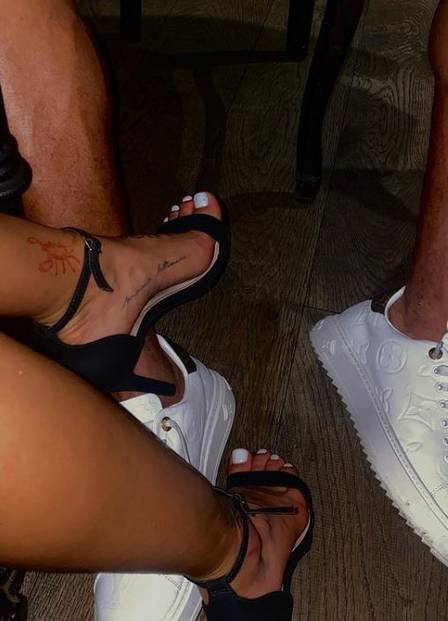 Richarlison apparently confirmed his relationship was over during a segment of Canal Ronbaldo TV.
 "It pisses me off to be charged for something you didn't do. I tried dating and the girl kept charging me, and I tried to do the right things, and she kept charging me and I didn't like being charged. And that's it, I left her talking to herself. If I'm wrong, I'm there listening. But if I'm right, forget it. I don't like injustice," he said.
Sandri Oliveira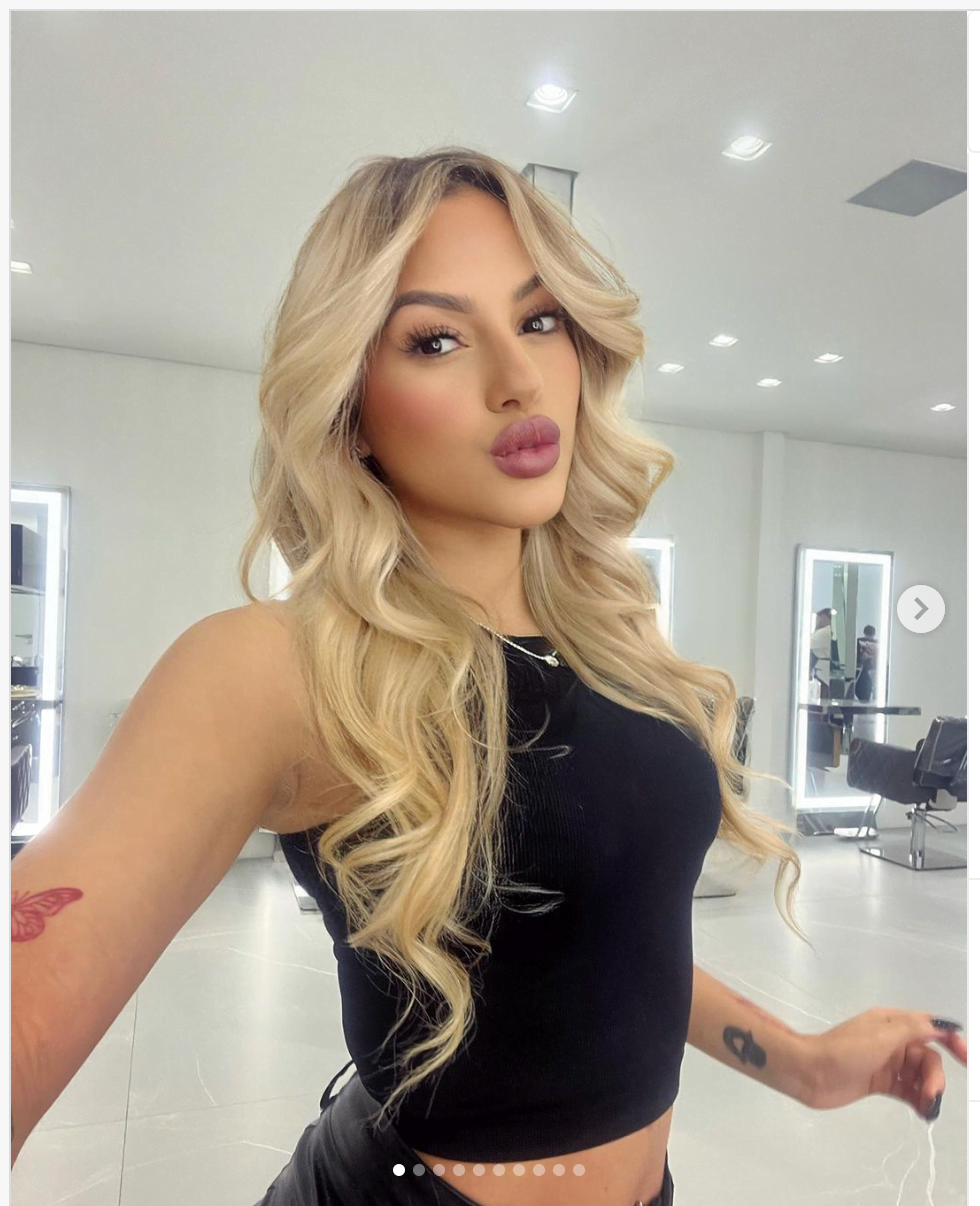 21-year-old Sandri Oliveira is a Brazilian model, actress and media influencer who currently resides in Florianópolis, in Santa Catarina. Sandri appeared on Netflix's reality show, Brincando Com Fog0 (Too Hot To Handle).