Sydney Leroux
 Sydney Leroux the US Soccer player and Houston Texans defensive player J.J. Watt is dating U.S. soccer star . The two are officially a pair and I must add they do make a cute and very hot couple.
Leroux tweeted about J.J. Watt's charity.
A few things we learn from her Twitter feed is that Boston native Sydney supports same  marriage, likes hockey, doesn't like the Kardashians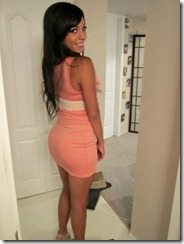 Kim Kardashian and Kanye West's baby will have the most annoying genes.
She has a hot body and she is not ashamed to feel proud of it:
I love how my thighs look when I sit down wearing shorts. Said no one ever.
Leroux is a forward for the US Women's National soccer team, and also scored a goal during the 2012 Olympic Games in London. Leroux was in Houston for their Wild Card match vs. the Cincinnati Bengals. Sydney reportedly attending the game with a teammate, and with Watt's brother.
Though the love couple has done an outstanding job staying out of the attention it's probable that the camera could flow into the stands and find Leroux. Her tweeter here.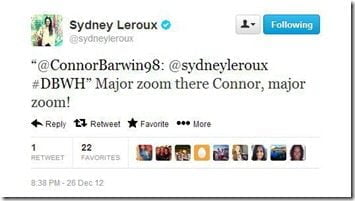 Sydney's Bio
She was born in Surrey, British Columbia May 7, 1990. Her mum is Canadian, Sandi Leroux, and her dad from USA, Ray Chadwick.
She played high school soccer her freshman and sophomore year for Johnston High in her hometown and was the leading scorer.
After moving to Scottsdale, United States throughout her junior and senior years where she attended Horizon High Scholl, she helped Sereno Soccer Club to state titles in 2007 and 2008.
Leroux played for the UCLA Bruins from 2008–2011.
Leroux played subsequently for the Vancouver Whitecaps where she made her first appearance at the age of fifteen, the youngest player to do so for the squad.
Her achievements: FIFA U-20 Women World Cup 2008, Nation Tournament, Agarve Cup, Olympics, and NCAA All American First Team 2011.
Her twitter here.