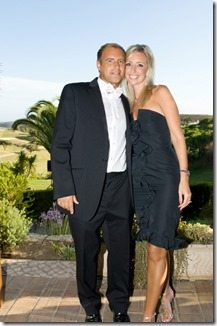 Meet gorgeous Tracey Blackmore! The lovely blonde is the wife of former Welsh footballer Clayton Graham Blackmore. Her hubby won 39 caps for Wales and made his final appearance for the Welsh side on 29 March 1997.
Tracey 38, likes to keep things very private and not much is knonw about her, what we do know is the couple have 4-year-old twins, Corey-George and Lullah-beau.
Tracey was also very supportive when her soccer star hubby faced a rather embarrassing and public situation. In 2011 her former Manchester United football player decided to do something about his increasingly bald head! He said at the time
"I started losing my hair at about 30 but by 34 or 35 could see a big difference,"
After he met with a fellow sportsman who confided he'd had a hair transplant, Tracey's man decided to do the same and voila! He said
"Tracey was very supportive. Although she had no problem with my baldness she understood it would make me feel better,
After that procedure a younger, more confident, slightly more attractive Clayton came to life. Her husband always gave of his best and set a good example for the younger players.  He played a part in the development of Owain Jones and Alan Goodall who progressed into League football and continued to lend his composure and experience the a youthful blues side. After a ten month spell as manager from January 2006 Clayton stepped down and signed for Porthmadog in November 2006 where he became manager the following summer.
Now her 49-year-old hubby, sums up his career saying on twitter
Ex profession footballer for @manutd, Middlesbrough and former Wales International, currently coaching at Manchester United alongside MUTV/SKY.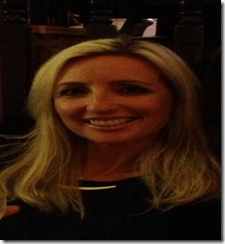 Recent reports on the mirror.co.uk, reveal, former England Captain David Beckham still squirms over his football initiation ritual, which involves Tracey's husband's image. As a teenager Beckham's teammates at Manchester United egged him on to perform an embarrassing act while looking at a calendar of follow Old Trafford legend Clayton Blackmore.
It seems beautiful mama of two, Tracey was not the only one who found Clayton's attractiveness!
The incident will appear in The Class of 92 documentary which details his arrival in the football world with other Man United stars.
The happy family of four, lives in Davenport, Congleton.
You can follow Tracey on twitter here.