Joonas Donskoi, the Finnish NHL player currently signed to San Jose Sharks, his goal in game three has made it possible for the Sharks to still have a chance at Stanley Cup glory!
The six-foot, 190-pound native of Rahee, Finland, has tallied 156 points (60 goals, 96 assists) and a plus-41 rating in 271 career regular-season Liiga games. He has represented his native country of Finland in numerous international tournaments, including: the World Championships (2015), the World Junior Championships (2012, 2011) and the U-18 World Junior Championships (2010).
Donskoi was born April 13, 1992 in Raahe,FIN. He was named the youngest player to appear in 52 games during his first full season with Karpat. He split time between Finland's junior team and Karpat of the Finnish League. He recorded 29 points in just 18 games with Karpat U20, and was named the Rookie of the Month for October in Finland's Jr. league. He helped Finland U-18 win a bronze medal at the World Jr. Championships.
Between the 2014 and 2015 season, Donskoi led Karpat Oulu in scoring in his fifth Liiga season and played for Finland in the Europe Trophy tournament and in the 2015 World Championship. He scored 19 goals with 30 assists and was +13 with 10 penalty minutes in 58 regular season games.
After scoring 2 goals with 1 assist in four Europe Trophy games for Finland he was the team's third-leading scorer at the World Championship behind veteran Jussi Jokinen and Karpat teammate Joonas Kemppainen. Donskoi led fifth-place Finland with 5 goals and had 3 assists, finishing +4 with no penalties in eight games.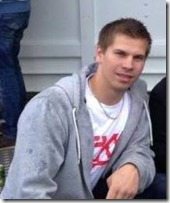 He was originally drafted by Florida in the fourth round (99th overall) of the 2010 NHL Draft, before becoming a free agent when they failed to sign him. He scored a two-year entry-level contract with San Jose in May 2015, coming off a fantastic season capped by an 8 points in 8 games performance for Team Finland at the IIHF World Championships.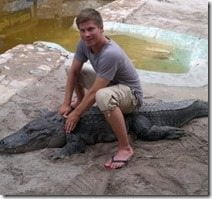 Besides hockey, Donskoi enjoys outdoor activities and is definitely an animal person. However, he is super tight lip when it comes to personal details and even less is known about his romantic life. He is not very active on social media and doesn't post quite as often compared to most of his Shark's teammates. It is not known if the hunky 24-year-old forward is currently dating or if he has been in a serious relationship for a while. Maybe a special someone back home?
If single, is clear ladies will start poring from left and right following his new fame. If taken, though we have no idea who is NHL Joonas Donskoi's  girlfriend? We are sure she is a special lady and is surely proud to be dating the NHL star.
Find Joonas Donskoi on Instagram here.