Aleksandra Matic
Meet 28-year-old Aleksandra Matioc aka Aleksandra Pavic; she is the stunning wife of soccer player Nemanja Matic. Her husband is the defensive midfielder for Manchester United. Nemanja also played for Chelsea, Benfica, Kosice, Kolubara.
He also played for Jedinstvo Ub, Partizan, Red Star Belgrade, Obrenovac and Vrelo.
The couple met in their teens and as soon as they met, they were smitten with each other.
The couple has two beautiful children; son Filip and daughter Tea. In an interview the young mom reveals, she fell in love at first sight.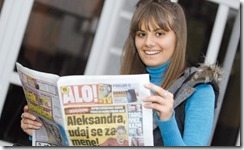 Mrs. Matic formerly known as Aleksandra Pavić arrived in Portugal when her hubby started playing for Benfica. The stunner comes from U.b, a small Serbian town. She reveals she and Nemanja grew up together and had many friends in common.
She says
"I met him in high school and, in our case, I can say it was love at first sight."
They started dating not long after they met and as soon after secondary school, the couple tied the knot, the year was 2010.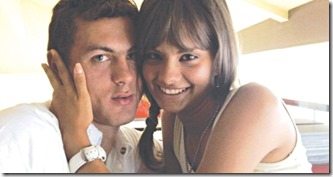 Known among other wags as a friendly and very elegant gal,  Aleksandra in addition very athletic; her father who is a die-hard Red Star fan, got her and her siblings involved in sports, like swimming, tennis,m volleyball and handball.
No doubt her looks are catwalk-worthy, and that was how she made her modeling debut for Fatima Lopes at Portugal Fashion 2013.