Gorgeous Federica Nargi, she is the girlfriend of 30-year-old Italian footballer Alessandro Matri –who will be facing Barcelona in tomorrow's Champions League Final!
The Juventus forward spent three seasons with the Bianconeri, but currently plays on loan for the Italian champions.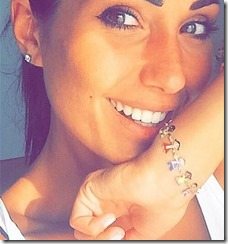 Federica and her man make the typical model-star athlete couple. She is an Italian super model, she has over 800K followers on Instagram and her own website. She is certainly a known face in her home country.
According to her bio, Federica was born in Rome, she attended a dance school during her early years and began participating in beauty pageants. She enrolled in the 2007 "Miss Italy."
Nargi was always attracted to acting and entertaining, in 2008 she transitioned to TV and was a showgirl for Strip the News during 4-consecutive seasons.
In 2011 she made her theater debut and the following year she was named ambassador of fashion house Koralline.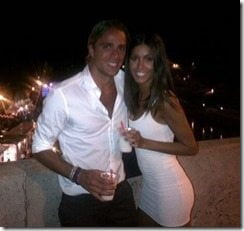 Most recently the stunning brunette was described as the main face of the group 'Golden Lady 'and endorsing the brand' Follow Us.' According to her page she currently goes to school to study acting, diction, singing and dancing.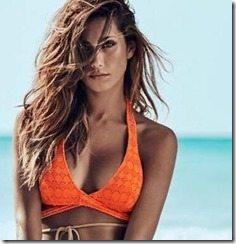 According to Wikipedia, the couple has been together since 2009.
You can take a closer look of the stunning Italian on Twitter here.