Who is Patrick Kane's Wife?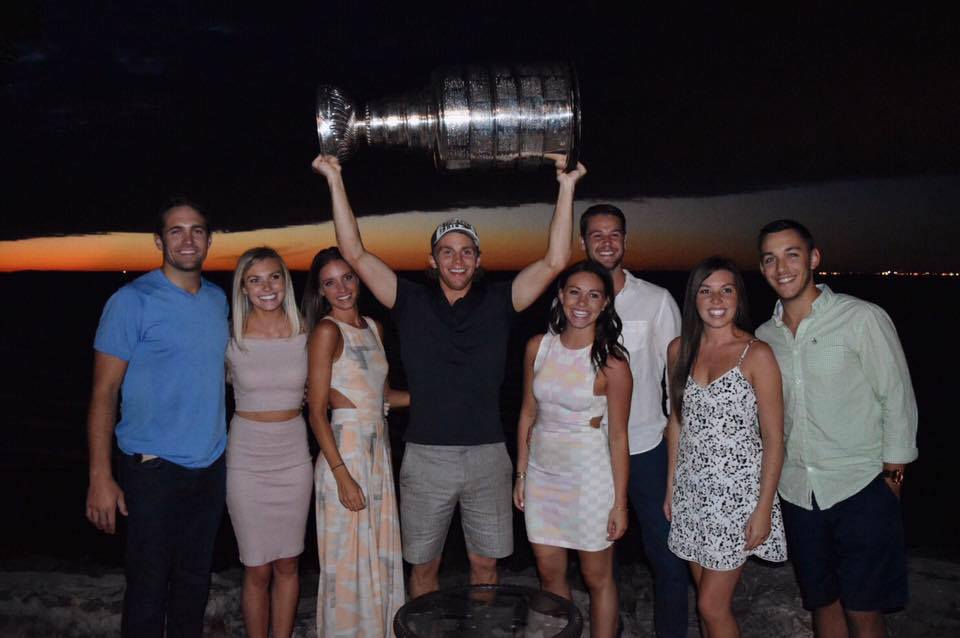 Meet the lovely Amanda Grahovec, not Patrick Kane's wife but longtime girlfriend. 5'10 Kane the New York Rangers right wing previously played for the Chicago Blackhawks
We first saw her in 2013 when the Blackhawks won the Stanley Cup and had the great pleasure of seeing her again this year. Kane hasn' been shy when it came to talked about his girlfriend.
Patrick Kane Girlfriend
Kane's girlfriend Amanda Grahovec is not a fan of social media and not much is known about her, but what we heard is that she is not the jealous type! Let's not forget Kane has a reputation with the ladies.
It has been said that Buffalo native Kane and Illinois resident Amanda, 36, have been dating for the since 2014, media and NHL fans have quite interested in Grahovec, not only because she is a stunner but also because she quite private about her life and her relationship with Kane. However sources close to the couple said Amanda has what it takes to tame bad boy Kane, the same source added that they could even get married someday.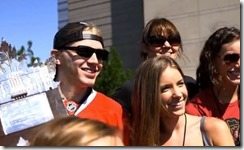 The couple has been seen together of several times having fun. According to online sources, she used to work in a pub Bull and Bear and has. They are constantly snapped in baseball and basketball games. She has become an important part of his life.
He also took her to Switzerland in order to meet his mother and the rest of the family. When Kane is asked about having someone in his life he answered simply that there is Patrick Kane girlfriend, but does not go into this deeper detail, however things changed not long after that when he became most confident with his skills, his team-mates said Kane has grown, and was more confident. Kane gave credit to that to his family, and also to hi GF Amanda Grahovec..
"She's great — she has helped me a lot," Kane said. "She's big into doing anything she can to help me feel better, help me be healthier, not only for my career but for longevity in life. We see a lot of each other. When I'm home we're pretty much with each other all the time. She's a big blessing in my life for sure."
In 2013, following the Blackhawks Stanley Cup victory Kane spent most of his day with the Stanley Cup on Saturday with his three beautiful sisters Jessica, Erica, and Jackie, other family members, friends and certainly with his girlfriend Amanda Grahovec, things looked pretty much the same in 2015.
This is what e can tell you about Amanda Grahovec's biography..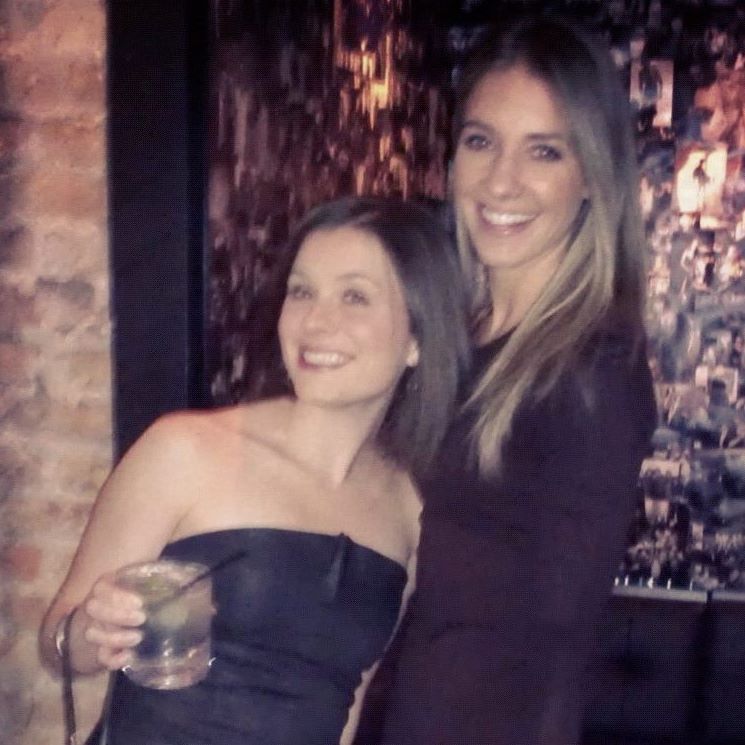 Amanda Grahovec
36-year-old Amanda C. Grahovec (b. October 1986) is the daughter of Italian descent mom Linda Grahovec (nee. Terzolani) and Joseph Edward Grahovec both 60-year-old residents of  Yorkville, Ill.
Amanda has one sister Ashley, 29, now happily married to Bobby Pyne, and brother Ed, Andrew, Kevin, and Nicholas.
Patrick Kane and his longtime girlfriend and Amanda welcomed their son Patrick on November 12, 2020.
You can find her on Facebook here.