Amy Rhoades
Amy Rhoades is the lovely wife of former athletic director at the University of Missouri, Mack Rhoades. Her 50-year-old husband just quit his job at the University of Missouri to accept the same job at Baylor.
Amy's husband was hired to replace Ian McCaw amid controversy over the school's handling of sexual assault allegations.
"Baylor University is very pleased to welcome Mack Rhoades as Baylor University's Vice President and Director of Athletics," interim president David Garland said Wednesday in a statement.
Rhoades took the AD job at Missouri in March 2015, replacing longtime AD Mike Alden and overseeing an athletic department budget of $92 million. Prior to that, Rhoades was the AD at the University of Houston since 2009.
Mack Rhoades was born October 18, 1965. Rhoades holds a bachelor's degree in health sciences from the University of Arizona and a master's degree in athletics administration/sports management from Indiana University.
He worked at Marquette, where he was the athletics advancement officer. In that role, Rhoades oversaw all external operations for the Office of Athletic Advancement and the Blue & Gold Athletic Scholarship Fund.
Rhoades worked for one year as an athletics marketing assistant for Yale, where he developed marketing plans for football, men's basketball, men's ice hockey and the NCAA Fencing Championships. Additionally, he obtained sponsorship agreements for Yale Athletics.
From 1998 until 2006 he worked at at UTE, where he served as the executive senior associate athletics director. He worked his way up the ranks with the Miners after joining the staff as assistant AD for development. In his final role with UTEP, Rhoades oversaw all fundraising, the marketing and media relations offices as well as football external operations, men's basketball, men's golf, licensing, Miner Athletic Club and the athletics ticket office.
He then helped Akron reach unprecedented success on and off the field. During his tenure, Akron student-athletes earned: 765 total Dean's List honors, 213 All-Conference honors, 83 Academic All-Conference awards, 20 team championships, 14 Conference Player of the Year awards and 12 All-America honors.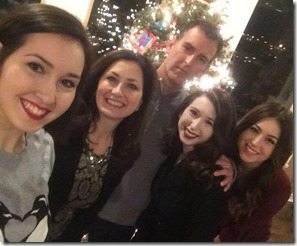 Mack later landed as vice president for Intercollegiate Athletics at the University of Houston, where he oversaw 17 varsity sports and led a revival in academics and facilities since his arrival in August 2009.
University of Missouri Chancellor R. Bowen Loftin announced March 9, 2015, that Mack B. Rhoades IV had been appointed director of Intercollegiate Athletics at Mizzou, a post he assumed on April 27, 2015.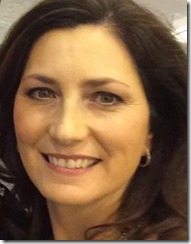 Rhoades and Amy met at the University of Arizona, their undergraduate alma mater. Amy meant to set up Rhoades on a date with her sister but changed her mind when she realized she was falling for him. The rest is pretty much ancient history.
Amy Rhoades is the mother of the couple's three daughters, 21-year-old Nicolette, 19-year-old Natalie and 17-year-old Noelle.
According to her Facebook page, Amy Haydukovich Rhoades is originally from Winslow, Arizona, where she went to high school. The wife and mom of three currently resides in Houston, Texas.