Ana Sofia Gomes
Ana Sofia Gomes is the pretty soccer WAG and wife of João Moutinho, the Portuguese midfielder player who currently plays for AS Monaco Football Club and Portugal National Team.
Ana Sofia Gomes' hubby João Moutinho was born in Partimao, Algarve on September 8, 1986; during his youth he played with Portimonense and Sporting CP, in 2004 he was invited to join Sporting's senior team. He signed a five-year contract with Porto in July, 2010 and joined french soccer club Monaco on May 24, 2013. Moutinho made his international debut with Portugal National team on August 17, 2005 at the age of 18 when Portugal defeated Egypt 2-0 in a friendly match.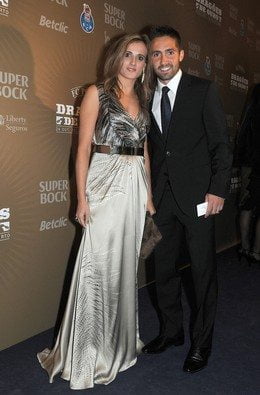 He and his pretty wife Ana Sofia Gomes were high school sweethearts, they have been happily married since 2007, they are the proud parents of two beautiful girls, Lara born in 2010 and second daughter, Victoria born in June, 2015.