Lindsey Wallace Van Wingerden
Lindsey Wallace Van Wingerden is the daughter of veteran Nascar driver, Mike Wallace. Her father comes from a racing family, which includes older borther, Rusty Wallace and younger brother, Kenny Wallace.
Lindsey and her 57-year-old dad, were victims of a brutal attacked following a Rascal Flatts concert in North Carolina. What was supposed to be a fun night turned into a disaster for the father-daughter duo last Friday at the PNC Music Pavilion in Charlotte.
Lindsey Wallace Van Wingerden, who was kicked in the ribs by at least three men, said during an interview
"It scares us to think we can't even go to a concert together without someone going to attack you or what's going to happen next,"
Her famous father, told Eyewitness News that he was in the parking lot and said the question that prompted the attack was, "How did you like the show?"
According to Mike Wallace, a group of people started screaming at him and then beat him up after he asked that question. Her father, was left bruised and bloodied, with a black eye and his front teeth knocked into his mouth.
The NASCAR's Xfinity Series popular driver was at the show with his family and daughter Lindsey tried to help him, but she said the group then turned on her.
As a result, Lindsey Wallace Van Wingerden was also rushed to the hospital after she tried to shield her father. She said she can't comprehend the motives behind the fight.
Mike Wallace had 197 starts in his Sprint Cup career, his last coming in the 2015 Daytona 500. He has competed in 17 Cup races in the past 10 years. His last full NASCAR season was in 2013 when he competed in the Xfinity Series, where he has four career wins in 494 starts.
Lindsey Wallace's siblings, sister Chrissy Wallace, and brother, Matt Wallace, are also active in racing competition.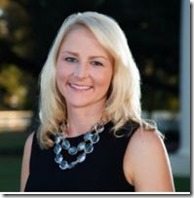 Lindsey Wallace Van Wingerden who also goes by Lindsey Van Wingerden, is originally from St. Louis. She currently resides in Huntersville, North Carolina; where she moved in 2015 from Kannapolis, North Carolina.
She is married to Thomas Van Wingerden, having tied the knot in 2009. Her hubby works at Metrolina Greenhouses, while Lindsey Wallace Van Wingerden is a manager at CB&I –where she is charge of coordinating all meetings and events for the Board of Directors domestically and internationally, as well as client events, trade shows and entertainment company wide.
She previously worked as an event specialist at CB&I (Formally The Shaw Group).
The blonde also was a wedding coordinator at Wedding and the City, a destination marketing coordinator at Cabarrus County Convention and Visitors Bureau; and a pre-production assistant at the SPEED Channel, Inc.
According to her LinkedIn, Lindsey Wallace Van Wingerden graduated in 2003 from Jay M. Robinson High School and attended University of North Carolina at Charlotte for a marketing degree.
According to the NY Daily News, Paul Lucas, 29, and Nathan Lucas, 22, are charged with simple assault, while Randolph Mangum, 24, is charged with assault on a female. All were released after posting bond.
You can find Lindsey Wallace on Facebook, here.