Kim Van Gundy
Kim Van Gundy is the lovely wife of NBA coach, Stan Van Gundy. Her husband currently serves as the head coach and president of basketball operations of the National Basketball Association's Detroit Pistons.
Her husband was a starting guard at Alhambra High School in Martinez, California. He played basketball for his father, Bill, at SUNY-Brockport, a Division III school, until he graduated in 1981 with a B.A. in English and a B.S. in Physical Education. His brother, Jeff Van Gundy is also an NBA coach.
Van Gundy began his coaching career as an assistant coach at the University of Vermont, 1981–83, and was head coach at Castleton State College in Vermont for three seasons from 1983 to 1986.
He has been named head coach of the Eastern Conference at the NBA All-Star Game twice (2005, 2010) and has earned the NBA's Eastern Conference Coach of the Month six times during his career. Van Gundy has a 222-106 (.677) regular season record in four seasons with Orlando (2007-11). The Magic have made it to the playoffs all four times, captured three consecutive Southeast Division titles (2007-10), advanced to the Eastern Conference Finals in two straight postseasons (2009-10) and reached the 2009 NBA Finals after winning the Eastern Conference title.
Kim Van Gundy has been married to Stan Van Gundy since 1988. The couple are the proud parents of four adult children, Shannon Van Gundy, Alison Van Gundy, Michael Van Gundy,Kelly Van Gundy.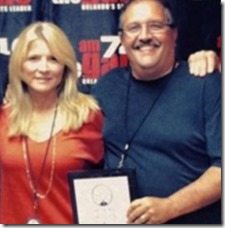 Pin
Kim Van Gundy met her hubby back in 1983 at Castleton State College, while he was working as a head coach and she was with the admissions.
After five years of dating, Stan married his longtime girlfriend in 1988. Mrs. Van Gundy hold an associate's degree in education (1981) and bachelor's degree in English and Journalism (1983) from Castleton State College . She used to work as a college counselor at Fordham University, Graduate School of Education from 1986 to 1988 and as a college liaison at Middlesex Community College from 1988 to 1992.
You can check out her LinkedIn here.