Annelie Alpert
Annelie Alpert is the insanely model girlfriend of Loris Karius, the young German goalkeeper with Liverpool, he previously played for Stuttgart, Manchester City and Mainz 05, but we are not going to talk about Loris, but rather about his hot girl Annelie, shall we begin?
Annelie Alpert's stud was born June 22, 1993 in Biberach an der Riss, Germany. Karius started hisprofessional career with FV Biberach in 1998 and with SG Mettenberg in 2000, a year after that he joined SSV Ulm 1846 before joining VfB Stuttgart in 2005. Loris impressed Manchester City after they watched him played in Germany's under 16, Karius signed a deal ith Manchester in July, 2009; two years later he was loaned to Mainz 05, who named him their starting goalkeeper and present him with a three-year contract in January, 2015.
Liverpool's former goalkeeper Brad Jones was released by the team, therefore the number 1 jersey became available and just suitable for young Loris who signed a five-year deal for £4.7 million with Liverpool on May 24, 2016. So Liverpool fans this means a new Wag is coming to town, and her name is Annelie Alpert.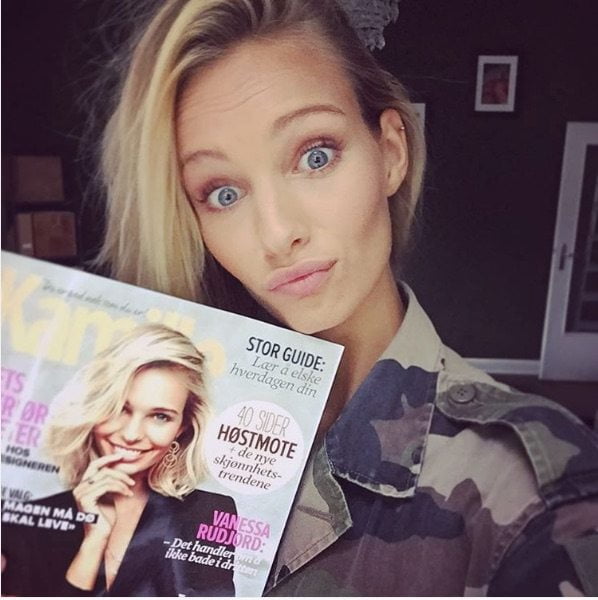 Standing at 5'7″ Annelie Alpert is the German fashion model with gorgeous blue eyes and lustrous blonde locks and a body to die for, currently represented by MA Models in Hamburg, Storm Models in London and Unique Models in Copenhagen. Annelie Alpert was Miss Hamburg in 2009 and has been dating Karius since 2015.