Annemarie Willey
Annemarie Willey is the wife of NFL veteran and ESPN analyst, Marcellus Wiley.
Annemarie Willey's husband was born November 30, 1974 in Compton, California and is a retired defensive end who played 10 seasons in the National Football League for four different teams.
He played college football at Columbia University. Wiley played tailback, defensive end, and kick returner for the Lions. He was a first team All-American, and All-Ivy League pick.
He was selected with the 22nd pick of the second round of the 1997 NFL Draft out of Columbia University by the Buffalo Bills. After four seasons with the Bills, he played for the San Diego Chargers, Dallas Cowboys and Jacksonville Jaguars. He was selected to the AFC Pro Bowl team in 2001, as a member of the San Diego Chargers. He currently works as an NFL analyst on ESPN. When time permits, Marcellus is available for corporate appearances, Meet & Greets and is considered one of the top athlete speakers.
He was voted to the Pro Bowl once (2001) in his ten-year career. In 2006 Wiley was inducted into the Columbia University Athletic Hall of Fame and in 2013 he was inducted into the Ivy League Hall of Fame.
Aside of the NFL, Wiley is cofounder of Prolebrity.com. Prolebrity (a portmanteau of pro and celebrity) is a sports community where pro athletes can express viewpoints, publicize their businesses, charities & events and connect with other athletes, fans & business opportunities.
Following his retirement he went on to work for ESPN's NFL Live. Wiley is also a substitute co-host for Mike and Mike in the Morning and SportsNation. Wiley co-hosts Winners Bracket with Michelle Beadle. He currently co-hosts Max and Marcellus with Max Kellerman on KSPN (AM). Other of his several interest include being a DJ.
As for his personal life, Marcellus is the proud father of two children, daughter Morocca Alise Wiley, born in 1999; and son, Marcellus Wiley, Jr. born last year with Annemarie Wiley.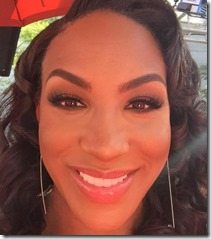 Annemarie Wiley and Marcellus tied the knot recently, she is a native of Abbotsford, British Columbia and currently resides in L.A. with her family. Not much more is known about her, but according to her Facebook profile, she is a Nurse Anesthetist at Keck Medicine of USC and has been since 2013.
According to jocksandstilettojill.com, Marcellus was engaged a total of four times but finally tied the knot to Annemarie Wiley on June 2014. What was Annemarie Wiley's secret? We have no idea but there is certainly something special about her.
Find the lovely Annemarie Wiley on Facebook here.