Meet Katie Menzies
Katie Menzies is the wife of Rugby player, Ben Smith. Her 29-year-old hubby plays rugby for the Highlanders and All Blacks. Her man made it all the way to the Rugby World Cup final and is said to be ready for Israel Folau!
From the championship-winning Highlanders to the All Blacks, Smith has been the standard bearer all year. The All Black, Highlanders and Otago fullback Ben Smith, carried a heavy workload for the All Blacks in 2014, his nine Tests and three tries backing up an exciting 2013 in which he scored 11 tries.
According to profiles, he is a gold-medal winner in 2010 at the Delhi Commonwealth Games with New Zealand Sevens. Smith was loaned to Southland for the Air New Zealand NPC in 2005 and an outstanding season led to his call-up for the Highlanders.2007 is the first year Ben Smith has been selected to represent his country, with his inclusion the New Zealand Under 21 squad.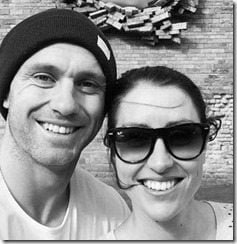 It's been a busy year for Katie and Ben. They were married in Wanaka in January this year, after –believe it or not –13-years of romance! Fast forward a few months and the couple welcomed their first child, daughter Annabelle Clair Smith, earlier this year. Katie Menzies gave birth to Annabelle last March.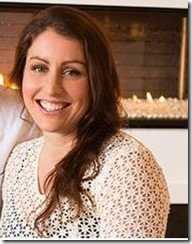 Annabelle has good sporting genes, Ben being an All Black and Katie Menzies a former national junior basketball representative and a top triathlete!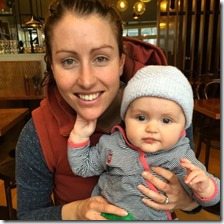 Katie Menzies met her then-future-hubby at Dunedin's saltwater pool when he was just 15. Fast forward to 2011, the couple became engaged, when Ben popped the question to Katie while balancing precariously on one knee in a banana boat after a snorkelling trip to Phi Phi Island in Thailand. This two are far from conventional, following their perfect engagement, the couple decided to take a break to make sure it was the right move.
After two months, they were back together again! The rest, is history.
You can find lovely Katie Menzies on Instagram here.